Save Our Village Feeds Baltimore's Homeless and Underserved
Alisa Hyman | 3/2/2018, 6 a.m.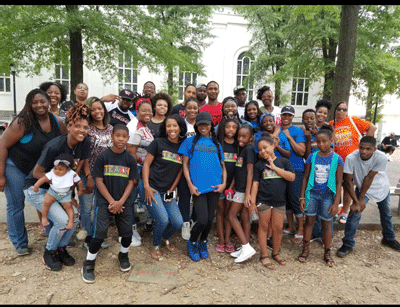 Rucker has also partnered with other local organizations in an effort to have an even greater impact in the community.
"I conducted my own research by interviewing a few of the homeless people with whom I interact on a regular basis," Rucker said. "And I found that so many people who are homeless [also] have drug addictions and mental illnesses [which] makes securing stable housing very difficult. Some of them have been robbed and raped on the streets, and in shelters. Save Our Village Baltimore is my way of providing a helping hand to a population of people [who] struggle every single day."
Rucker hopes to one day expand Save Our Village Baltimore into a grand operation, which would consistently provide food, supplies and aid to underprivileged residents and struggling families. In a city where 21 percent of the population lives below the poverty line and 3,000 residents are homeless, Save Our Village Baltimore is more than a free hot meal on weekends— it's an organization that gives people hope.
"Save Our Village Baltimore knows that our efforts will never be a solution to the problem of homelessness, but I hope we can limit the amount of distress and desperation that plagues the poor and hungry in our communities, while promoting selflessness, understanding, and consideration to people who have been abandoned and left to fend for themselves."
For more information on Save Our Village Baltimore and to find out how you may help, visit @SaveOurVillageBaltimore on Instagram.