Could Immunotherapy Lead the Way to Fighting Cancer?
3/25/2018, 6 a.m.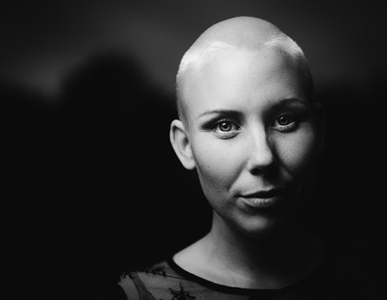 Hearing about the mass terrified her. Her own mother had died of breast cancer at the age of 56. From that point on, Miss Vanessa, then 40, became the matriarch of a large family that included her seven younger siblings and their children. Because she knew how it felt to have a loved one with cancer, she joined a church ministry of volunteers who helped cancer patients with chores and doctor visits. As she prepared meals for cancer patients too weak to cook for themselves, she couldn't know that the disease would one day come for her, too.
The ER doctors told Miss Vanessa she wouldn't get the results of follow-up tests—a colonoscopy and a biopsy—until after the July 4 weekend. She had to smile her way through her own 60th birthday on July 6, stoking herself up on medications for nausea and pain to get through the day.
At 9:30 the next morning, a doctor from the Greater Baltimore Medical Center called. He didn't say, "Are you sitting down?" He didn't say, "Is there someone there with you?" Later Miss Vanessa told the doctor, who was on the young side, that when he delivers gut-wrenching news by telephone, he should try to use a little more grace.
It was cancer, just as Miss Vanessa had feared. It was in her colon, and there also was something going on in her stomach. The plan was to operate immediately, and then knock out whatever cancer still remained with chemotherapy drugs.
Thus began two years of hell for Miss Vanessa and her two children—Keara, who is now 45, and Stanley Grade, 37—who live nearby and were in constant contact with their mother and her husband. The surgery took five hours. Recovery was slow, leading to more scans and blood work that showed the cancer had already spread to the liver. Her doctors decided to start Miss Vanessa on as potent a brew of chemotherapy as they could muster.
Every two weeks, Miss Vanessa underwent three straight days of grueling chemo, administered intravenously at her home. Keara and her two teenage sons came around often to help out, but the older boy would only wave at Miss Vanessa from the doorway of her bedroom as he rushed off to another part of the house. He just couldn't bear to see his grandmother so sick.
Miss Vanessa powered on for 11 months, visualizing getting better but never really feeling better. Then, in July 2015, the doctor told her there was nothing more he could do for her.
"My mom was devastated," Keara says. Keara told her mother not to listen to the doctor's dire prediction. "I said to her, 'The devil was a liar—we are not going to let this happen.'"
So Keara—along with Miss Vanessa's husband, brother and brother's fiancée—started Googling like mad. Soon they found another medical center that could offer treatment. But it was in Illinois, in the town of Zion—a name Miss Vanessa took as a good omen, since it was also the name of her 5-year-old grandson. In fact, just a few days earlier little Zion had asked his grandmother if she believed in miracles.