WE Day Unites Young Change-makers in Baltimore with Special Guests Martin Luther King III, Rasheda Ali, Lizzy Greene, The Kenyan Boys Choir and more
3/27/2018, noon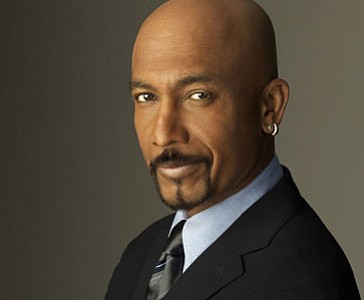 The world's largest youth empowerment event, WE Day, is coming to Baltimore for the first-time on April 11, 2018 at the Hippodrome Theatre. WE Day is a live event celebrating social change and bringing together thousands of young people who have made a difference across Maryland.
The inaugural WE Day Community: Baltimore will host 2,000 students and educators from across the state for a powerful, life-changing experience featuring renowned speakers, innovative thought leaders and celebrity performers including Montel Williams, Martin Luther King III, Lizzy Greene, Shawn Hook, Millie Davis, In Real Life, local award-winning published slam poet Mecca Verdell, Rasheda Ali, Celebrity Marauders, The Kenyan Boys Choir, Spencer West and many more still to be announced. Joined by international activist and WE Day co-founder, Craig Kielburger, the exciting lineup will share their passion for change, energize the crowd and motivate young people to continue to take action on pressing issues to affect positive change in their communities and around the world.
"We know young people can lead real systemic change here in Baltimore and across America. Which is why we are passionate about supporting them through the WE organization," said Adair Newhall, President, Brightside Foundation "What we need is more active citizens working to make our world better and there is no doubt this generation is leading that movement. They are the real heroes and the ones who can foster a philanthropic culture, both globally and locally."
A catalyst to support the movement of young people leading change, WE Day is a series of 19 stadium-sized events held across the U.S., Canada, the U.K. and the Caribbean. This past year, more than 200,000 students from over 10,000 schools attended WE Day events, alongside thousands who watched online and millions more through two national North American TV broadcasts. Students can't buy a ticket to WE Day—youth earn their way by the actions they take on one local and one global cause of their choice.
More than a one-day event, WE Day is connected to the free, yearlong service-learning educational program WE Schools, providing schools and community groups with educational resources and tools to take action on the issues affecting their community. WE Schools was first launched in Baltimore in February of 2017, thanks to the generous support of Ashton and Adair Newhall and Brightside Foundation. The program is designed to enhance a school's existing social initiatives as well as give way to new ones to empower young people to create positive change in the world. WE Schools encourages students to further their curricular learning and develop life skills for success beyond the classroom.
"We are surrounded by youth of the WE generation—a generation that is tuned-in to the needs of their community both globally and locally. They have committed to choosing hope, optimism, empathy and courage over fear, division, apathy and intolerance," said Craig Kielburger. "We are honored to celebrate the young people from over 150 schools and youth groups from across Baltimore, who have joined together to make a difference and prove that you are never too young to change the world."