WE Day Unites Young Change-makers in Baltimore with Special Guests Martin Luther King III, Rasheda Ali, Lizzy Greene, The Kenyan Boys Choir and more
3/27/2018, noon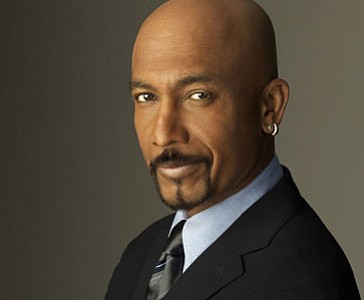 With more to be announced, the initial list of WE Day Community: Baltimore hosts, speakers and performers includes:
Co-Hosts: Millie Davis, Lizzy Greene, Tai Young
Speakers: Rasheda Ali, James Piper Bond, Nardia Boodoo, Grace Callwood, Darius I. Craig, Sarah Hemminger, Craig Kielburger, Martin Luther King III, Dr. Jaqueline Sanderlin, Mecca Verdell, Spencer West, Montel Williams
Performers: Celebrity Marauders, Shawn Hook, In Real Life, The Kenyan Boys Choir
WE Day is free of charge to students and educators across the U.S. thanks to the generous support of partners led by National Co-Title Sponsor The Allstate Foundation. Through its Good Starts Young® initiative, The Allstate Foundation empowers America's youth with the strength, confidence and skills to step us as leaders and achieve success in their lives.
WE Day is supported in Baltimore by Co-Chairs Ashton and Adair Newhall, founders of Brightside Foundation.
Nationally, WE Day is supported by Co-Chairs Tom Wilson, Chairman and CEO, Allstate; Jane Francisco, Editorial Director of Hearst Lifestyle Group and Editor in Chief of Good Housekeeping; Brett Tollman, CEO, The Travel Corporation; Paul Polman, CEO, Unilever; and Steve Robinson, CEO and Founder, Zilliance; and Janet Crown, CEO, Burn 60 Studios.
About WE Day
WE Day is part of WE - a family of organizations making doing good, doable. WE is made up of WE Charity, empowering domestic and international change, ME to WE, a social enterprise that creates socially conscious products and experiences to help support the charity, and WE Day, filling stadiums around the world with the greatest celebration of social good. WE enables youth and families to better the world – supporting 7,200+ local and global causes by volunteering millions of hours of service, shopping daily with an impact, and raising millions of dollars that directly benefit their local communities and the world. Globally, WE teams in Asia, Africa, and Latin America have provided more than 1 million people with clean water, built 1,000 schools and schoolrooms overseas, and empowered more than 200,000 children with access to education. WE was founded more than 20 years ago by social entrepreneurs, brothers Craig and Marc Kielburger. Join the movement today at WE.org.
About The Allstate Foundation
www.allstatefoundation.org/goodstartsyoung