Governor Hogan Welcomes UMBC Men's Basketball Team To Government House
3/29/2018, 6 a.m.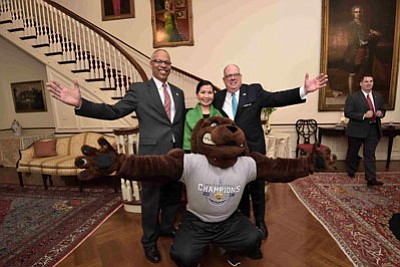 Governor Larry Hogan, First Lady Yumi Hogan, and Lt. Governor Boyd Rutherford welcomed the University of Maryland, Baltimore County (UMBC) men's basketball team, Head Coach Ryan Odom, and President Freeman Hrabowski to Government House yesterday evening. The team made history after being seeded 16th in the National Collegiate Athletic Association (NCAA) tournament, then going on to upset No. 1 seed University of Virginia in the first round. The win marked the first time in history a 16 seed won against a one seed.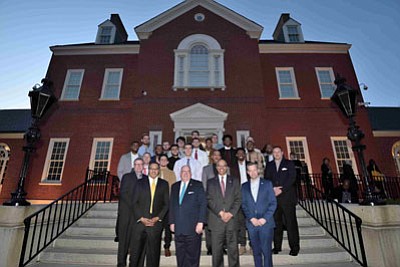 Governor Hogan presented an official Governor's citation to the team and Governor's challenge coins to the players.