Former Ravens Cheerleader Creates Hats for Preakness, Special Occasion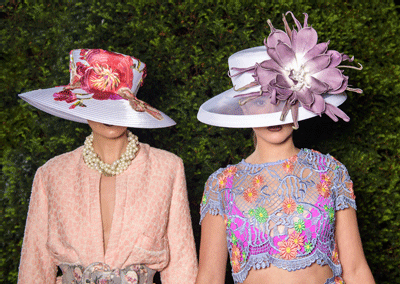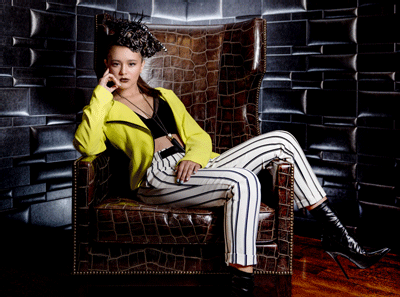 Ashley Clark is a former Baltimore Ravens cheerleader who once dreamed of ringing the opening bell at the New York Stock Exchange and making hats with the word "Soigné" inscribed.
That dream— at least the one about the hats— has become a reality for the former University of Maryland student who has a vast collection ready for sale for upcoming high-society events like the Preakness Stakes and the Royal Wedding of Prince Harry and Meghan Markle. Both events are scheduled for Saturday, May 19, 2018.
"I've attended Preakness and other horse races for years and had trouble finding a hat I wanted to wear so I would make my hat. Then one night during graduate school I had a very vivid dream that woke me up out of a sound sleep," Clark said. "In this dream I saw the name Soignè, myself creating hats on a grand scale and I was ringing the bell at the New York stock exchange. I woke up in a cold sweat and knew I'd just seen my life flash before my eyes. The next day, I went and postponed my graduate degree and devoted my life to learning the art of millinery and created the company."
The result is the 2016 launch of Soigné Hats, which she followed up with a successful appearance at Boston Fashion Week and the confidence to make a hard push to the upcoming Preakness, the Royal Wedding and the duration of horse racing season.
Clark says she is excited to be part of the Preakness frenzy, and have Soigné be the go-to brand for women looking for high-end hats to complement their outfits.
"I can remember being five years old in ballet and tap having dreams of being in the spotlight, that light didn't dim as I got older, it only became brighter; making the Ravens was a dream come true for me," Clark said, reminiscing about her first practice on the field and how there's nothing like standing on the sidelines at M&T Bank Stadium where she performed as a Ravens cheerleader for three years before applying to law school.
Today, Clark's company has hats for all tastes. There is the "scandalous nobility" collection; the "sophisticated aristocracy," and "daring dames." From those are styles like "The Royal Orchid," "The Angelic Queen," and "The Countess."
"My favorite style is a homburg, because it's a mash-up of a pork pie and fedora," Clark said. "I try to create a variety of styles that will be unique and innovative. Every day I see something that gives me an idea for a piece. I always carry a notebook and pencil, so I can sketch out a rough draft of something right away. Once I get the idea on paper I then create an official drawing and write down all the material I want to use next to the drawing. I order the supplies I need or grab them from my studio – it's always over flowing with fabric and sequence, feathers and beads – then I sit down and start to build the piece."