Jubilee Arts Unveils Expressive Exhibit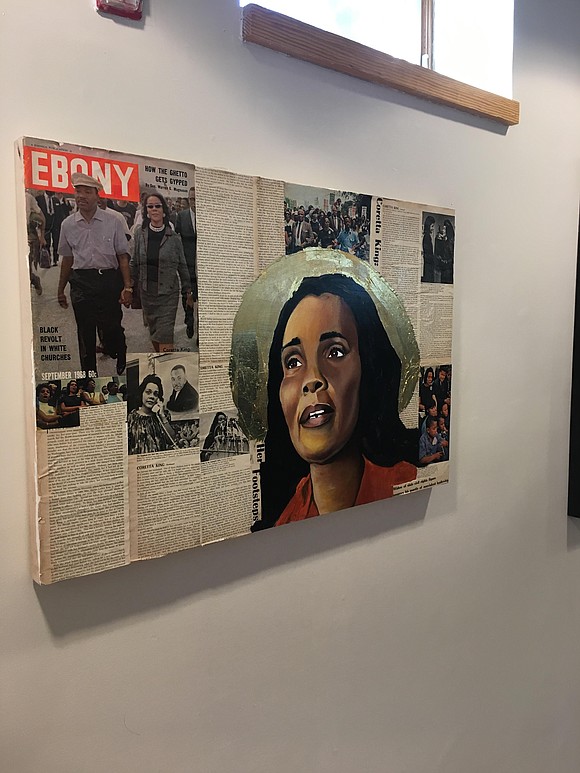 "LaToya talked to me about the 1968 riots," said Tshamba. "I believe the piece she created is a masterpiece. She stayed with everything I said about the riots."
Jubilee's artist-in-resident and current MICA student Catherine Leberg has been overseeing the project in coordination with staff and volunteers.
"We realized that this is the third anniversary of the riots of 2015 and the 50th anniversary of the 1968 uprising," said Leberg. "With both falling in April, we felt something like this was needed to acknowledge these two major events coinciding. We partnered people and facilitated conversations between them. The work developed out of their relationships. Many touched on the same themes despite working separately and all created something amazing."
The other artists and storytellers included: S. Rasheem (artist) and Kibibi Ajanku (storyteller) and Ernest Shaw (artist) who was paired with George 'Doc' Manning (storyteller).
"I think a lot of the artists and storytellers have this rich, but painful history," said Leberg. "The artwork is beautiful, and came out of a painful and complicated past that should never be forgotten. We have all of this amazing talent right here elevating stories of the neighborhood."

For more information about Jubilee Arts or the exhibit, call 410-728-1199.