Oakland Museum of California Hip Hop Exhibit Recognizes Art Form as Cultural Juggernaut
Nadine Matthews | 5/18/2018, 6 a.m.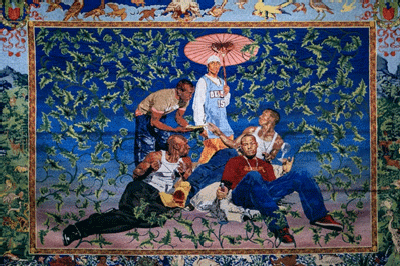 The exhibition will have everything. There will be art by Kehinde Wiley, interactive tours, readings, architectural tours, turntable demonstrations, breakdancing, panels, drum circles, food trucks, hip hop calligraphy, chess workshops, hip hop trivia games, a Sound Lab for the public to flex their DJ skills.
Both de Guzman and Bojanko are excited about the installation by DJ Mike Relm.
"It's essentially a 45 minute music video that covers the national hip hop origin story. Embedded in that is the Bay Area story and it's going to blow people's minds. It's a big immersive video installation. Projections are 10' by 20' and there are two of those. It's pretty spectacular," according to de Guzman, Hip hop's tortured yet shining prince Tupac Shakur, who was murdered in 1996, figures prominently in the exhibition. Shakur's parents were Black Panthers and activism was central to his life and art. In the wake of the Rodney King verdict in 1992, he wrote an essay, which will be on display for the duration of the exhibition.
"He really saw himself as a freedom fighter even to the point of proposing that the founders of America would be considered thugs now. It's a very interesting essay for that reason. It shows clear passion for what drove artistry," said de Guzman.
For more information about the exhibit, visit http://museumca.org/exhibit/respect-hip-hop-style-wisdom.