A Mother's Cry Thanksgiving Event For Women Impacted By Violence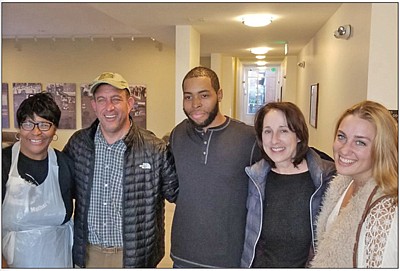 Continuing the tradition of giving to mothers who have lost children to violence, A Mother's Cry recently held their 11th Annual Thanksgiving Event at the Lillian Jones building located at 1303 Greenmount Avenue in Baltimore.

More than 100 women impacted by violence were given all the trimmings for a Thanksgiving meal and served dinner. The event was organized by Millie Brown, founder of A Mother's Cry.
"More than 100 hundred women— all who have been impacted by the violence on our streets attended this event," said Brown. "Others who were in attendance came to support them. We also fed and gave food to those who needed some help for the holiday."
Craig Wolf, who ran an unsuccessful bid for Maryland Attorney General, was among those who attended the event.
"It was such a beautiful event," said Brown. "Mr. Wolf and his family were very passionate about saving lives and trying the comfort the survivors."
According to Brown, donations came from a variety of sources, including Giant Food, the Wolf family, and a donor who requested anonymity.
"In addition, Under Armour donated certificates for turkeys and groceries," said Brown. "Johns Hopkins' Catering department donated the hot food that was served, which they do each year."
Brown's son, Will Brown, is an artist, and has been giving mothers portraits of their children since she founded A Mother's Cry 11 years ago.
"They can look at those portraits, which gives them a part of their lost child," said Brown. "It goes beyond a plate of food. It means so much to the mothers after losing their child."
She added, "We are looking for funding to help buy supplies to keep pace with the many portraits my son has to paint."
A Mother's Cry is a local group that supports mothers who have lost children to violence.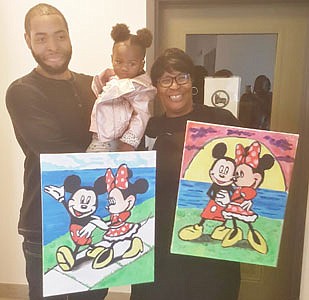 "I started having events," said Brown. "I would have events on Mother's Day, Christmas, Thanksgiving and other holidays to get the mothers together to let them know they are not alone. I started asking for donations to give to the mothers. I have never asked for money – only gifts, which have come in a variety of forms, including manicures, pedicures, gift cards, dinner, appliances, jewelry, flat screen televisions, and tickets to shows."

Brown, who is the recipient of numerous awards for her work with the group, said her annual Christmas event for the mothers will be held at the Under Armour House located on 1100 Fayette Street in December.

For more information about "A Mother's Cry," or to find out how you can help, call: 443-303-6289 or email: brownmillie98@gmail.com.