UMB's Promise Heights Initiative Receives $30M Grant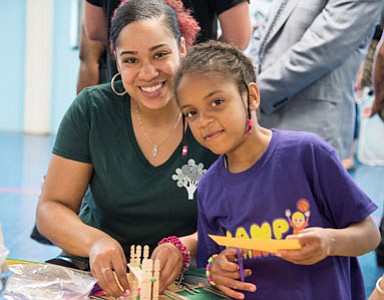 The daughter of a longtime Baltimore educator, Bronwyn Mayden, MSW has a special connection to the Upton/Druid Heights community.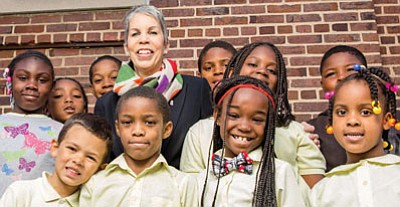 "I am a child of a Baltimore City Public School teacher, a product of Baltimore City Public Schools, and my family grew up in that neighborhood," said Mayden, who serves as executive director of Promise Heights, an initiative led by the University of Maryland Baltimore's (UMB) School of Social Work (SSW).
Through the efforts of Mayden and others, her old community is getting needed help in a major way. The U.S. Department of Education has awarded Promise Heights a five-year, $30 million grant to continue its effort to improve the lives of children and families in the West Baltimore neighborhood of Upton/Druid Heights.
The grant award was announced by the Department of Education as part of the Promise Neighborhoods Implementation Grants Program. This is one of 24 Promise Neighborhood implementation awards announced since 2011, the only one in Maryland, and the only one hosted by a school of social work. Promise Neighborhoods support schools in high-poverty communities to become vibrant centers of opportunity and excellence.
UMB's schools of medicine, nursing, dentistry, and pharmacy also participate in the initiative in Upton/Druid Heights, a neighborhood near UMB that includes parts of historic Pennsylvania Avenue and extends as far south as Martin Luther King Jr. Boulevard and Eutaw Place to the east.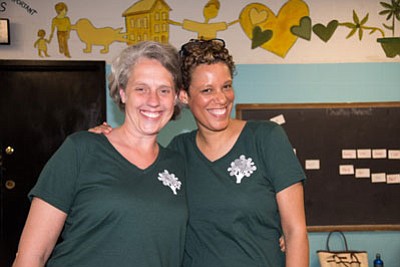 "Yes, we do theory and practice with students, but felt UMB could do more in the city," said Mayden who is also an assistant dean at UMB. "We have been working for almost ten years in the Upton/Druid Heights area in Baltimore. When we first started, we decided we needed to do more in the community. When I looked at the demographics, I looked at the neighborhoods closest to the school, and the Upton/Druid Heights neighborhood stood out to me. As a university, we realized we needed to step up."
She added, "We really studied what was going on, and talked to a lot of people. We came to realize the problems in the neighborhood were so great, that no one organization could work on them. It had to be partners working together to achieve common goals. Those goals included ensuring that children in the neighborhood were in school, that they be proficient in reading and math, be ready to graduate and go on to college, and ultimately a career. That was the theme of what we were doing."
Partners include neighborhood resident associations; Office of the Mayor; Maryland State Department of Education; Baltimore City Public Schools; Family League of Baltimore; and United Way of Central Maryland.
According to Mayden, the implementation grant enables Promise Heights to continue its comprehensive plan for combating poverty and increasing academic achievement in the local community. The grant builds on the $500,000 planning grant awarded to Promise Heights in 2013, which generated the capacity to deliver and evaluate a full array of evidence-based services.
"A team of us worked on this $30 million grant," said Mayden. "It was a lot of hard work and the process was highly-competitive. We were over the moon when we found out we had won."