Dance Company Takes Debates About Inequality To The Stage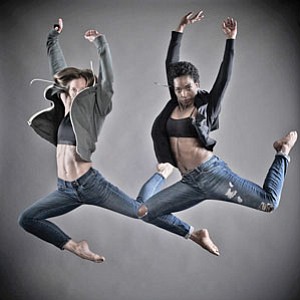 "We are putting our whole heart into this," said Byers, who is performing in the piece. "This is how we perceive these issues. We feel it is important in this climate to get these issues out on the stage. It gives a different perspective though dance by providing the audience another, and very different way of looking at things."
…skinned deep delves into discrimination within communities of color against darker skinned people.
"In recent years, I have used my choreography as a voice of activism," said Byers. "I feel when I have an audience sitting in front of me, I can give them some meat to take home, and something to dissect and think about. Colorism is something I have explored and dealt with all my life. It is an uncomfortable issue in the African American community and other communities of color. But uncomfortable things are the things that are required for us to dig into in order for us to grow and ultimately address the things we are afraid to discuss."
She added, "I want people to walk away from this show with something to talk about. That is my hope for this piece, and for the entire performance. I want people to leave with something tangible other than the experience of just being entertained."
For tickets or for more information about the show: visit https://www.fullcircledancecompany.org/.