Discussing Depression, Anxiety, Chronic Disease And Suicide Prevention In Men
Not All Wounds Are Visible - A Community Conversation
By William T. Regenold, M.D.C.M., Director, Geriatric Psychiatry, University of Maryland Medical Center & Associate Professor, University of Maryland School of Medicine | 10/26/2018, 6 a.m.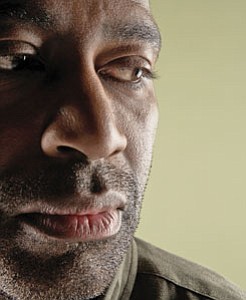 Managing chronic disease or pain at any age often causes a significant increase in symptoms of depression or anxiety. People with depression are three times more likely to develop chronic pain or pain that lasts beyond the typical time it takes for an illness or injury to heal. It is important for anyone with a chronic condition to discuss persistent sad, anxious or "empty" mood feelings with their health care provider so that their physical and mental health can be managed together.

The United States saw a 25 percent increase in suicides across all ages and genders between 1999 and 2016. Suicide is now the 10th leading cause of death in the country. The highest suicide rate is among adults between 45 and 54 years of age, and the second highest rate is among those 85 years or older. Nearly 121 people commit suicide in the U.S. every day, with men being four times more likely than women to commit suicide, according to the American Foundation for Suicide Prevention. The World Health Organization reports that 75 percent of people with mental disorders remain untreated, with almost 1 million people turning to suicide each year.

According to research by the American Foundation for Suicide Prevention, 90 percent of people who die by suicide have a diagnosable and potentially treatable illness including depression, anxiety, and alcohol or other substance use. Specific behaviors including increased use of alcohol or drugs, acting recklessly, sleeping too much or too little and conversations about feeling trapped or being a burden to others may be warning signs of suicide.
The November 28 event is designed for community members to hear from and ask questions of physicians and other health care professionals about mental health in men, seniors and those managing chronic illnesses. Visit: www.umms.org/communityhealth for a complete list of program speakers and to register for this important conversation.