High Schooler Leads Diaper Drive
Over 105,000 diapers, 25,000 wipes collected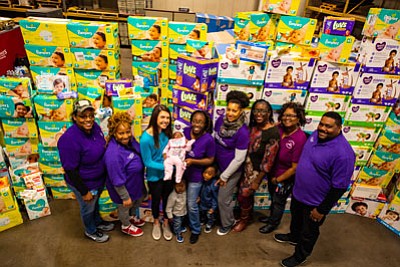 When asked if she plans to continue this endeavor, Lauren replied: "Yes, babies and children need diapers all the time and I plan to continue to raise awareness. My goal is to collect 500,000 diapers by next year and with UMMC's help as well as others in the community, we will be successful!"
Mayden also serves as executive director of Promise Heights, which seeks to improve the lives of children and families in the West Baltimore neighborhood of Upton/Druid Heights. She talked about Lauren's efforts.
"I can't thank Lauren enough for wanting to do something to help somebody," said Mayden. "She put the muscle behind the idea to collect diapers which was outstanding."
Mayden highlighted that some families cut back on basics such as food, utilities or child care to purchase diapers, while others need to leave their infants in soiled diapers for longer periods of time, leading to potential health risks.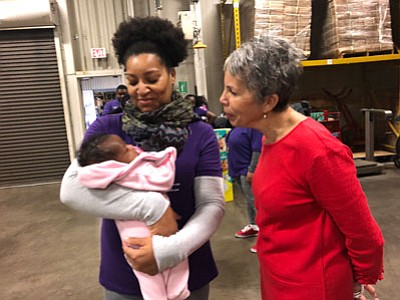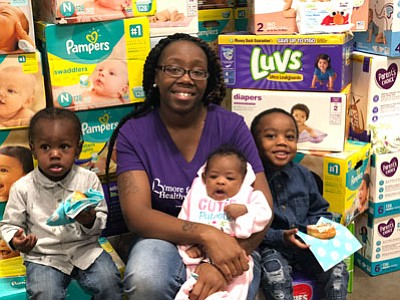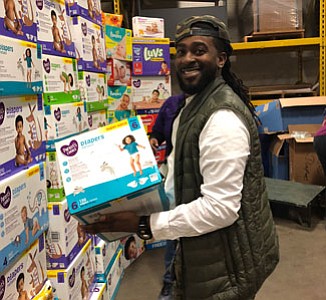 "You can't take your baby to daycare and not have a supply of diapers for the child," she said. "Wearing diapers for long periods of time also causes Urinary Tract Infection and bad rashes. We are reaching out to B'more for Healthy Babies and Head Start Centers. We also plan to approach schools. We want to be fair to everyone and help as many babies as we can."
Mayden added, "Lauren, UMMC, and the University of Maryland School of Social Work have started a movement. They are making a commitment to babies in Baltimore. "

For more information or to donate diapers visit www.ummsfoundation.org/diaperdrive