We Have To Get Real About Achievement Gap Between Black And White Students!
Nate Davis, CEO and Board of Directors Chairman, K12 Inc. | 9/7/2018, 6 a.m.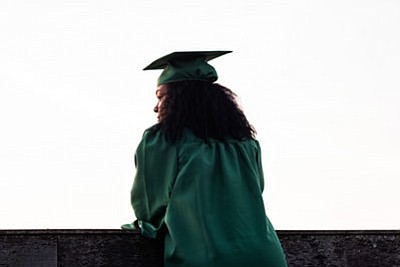 The number of high school students headed into remedial courses in their first year of college is staggering, and the gaps between varying demographics are even more troubling. Nearly 60 percent of African American students are forced to enroll in non-credit remedial classes in college, according to the Center for American Progress, compared to 45 percent of Latino students and 35 percent of white students. This means that black, first-year college students, already burdened the most by rising college costs and loan debt, are taking on a greater share of the $1.3 billion wasted on non-credit remedial courses.
There is no one silver bullet that will solve our nation's graduation problem, but we can start by realigning graduation standards to the expectations of colleges, career training programs, industries and jobs, and developing competency-based, personalized learning paths for students unconstrained by four-year cohorts. And we must finally address funding gaps that exist for too many alternative schools working to eliminate achievement gaps between advantaged and disadvantaged students.
Addressing this complex challenge requires a mix of other solutions, too; improved learning models and instruction, greater support for our teachers, innovative technology, and increased services to disenfranchised students groups are just a few that we should be working on. But none of this can happen without educators, policymakers and business leaders willing to engage in honest and constructive conversations, and then pledging to act.
A rising graduation rate is worth celebrating but let's not become complacent.
Learn more about improving the educational outcomes for the students in your life at nnpa.org/essa.
Nate Davis is the Chief Executive Officer and Chairman of the Board of Directors at K12 Inc., an online education provider for students in pre-K through 12th grade.