What Is Our Legacy, Part I
Sean C. Bowers | 9/21/2018, 6 a.m.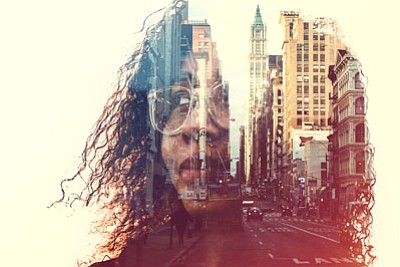 It became my choice in this life to use my voice. To rejoice. Writing for the New Journal & Guide allowed me to reach a mature, thirty-year-old (and above) audience.
My V1ZUAL1ZE youth development coaching work reached the six to twenty year-old-crowd and the spoken word poetry circles reached the twenty to thirty-year old population with overlapped at both ends of the age ranges. My calling: Delivering three different platforms and formats, enabling simultaneous personal observation, reflection, spiritual detection and empowerment information dissemination.

Each of the three platforms had rough beginnings as I strove to change the focus of my aperture from "about Me," to "about We." When I was young, I played with games and toys but as I matured, I gave up those childhood games and I toyed no more. I began addressing and redressing matters of importance that affect all of us: racism, sexism, classism and religious persecution. The more I worked towards those ideals, the more complete I became.
In life, crossroads can become self-imposed crosshairs if we are not careful and thoughtful. Self-awareness is not only being aware of one's self, it is also becoming aware of manifested selflessness, including the true power to help transform the previously unfathomable and inconceivable into their tangible realities. In these manifestations of our highest calling lies our glory. That is the legacy and history of our life's story.
My story is not unique. It is an old cautionary tale of not being consumed by consumerism or capitalism strictly for personal profitability and gain.
The song, "Satisfied Mind" asks, "How many times have you heard someone say, if I had his money I'd do things my way. How little they know, it's so hard to find, one rich man in a hundred, with a satisfied mind." I'm richer by far with a satisfied mind. My joy comes from those to whom I am kind. My personal conclusion is that my most joyful legacy comes from those to whom I've been of service to. That is our rarest find and, in the end, promotes the most satisfied mind. Look at Prince's song lyric: "Did you take more than you gave?" Our legacy then is not really about us; it is about how many others we've helped to become the owners and drivers of their own (life) bus.
Sean C. Bowers is a progressive youth development coach, author and poet, who has written for the nation's third oldest black newspaper, The New Journal and Guide of Norfolk, VA for the last nineteen years. His book of over 120 NJ&G articles detailing issues is available at V1ZUAL1ZE@aol.com.