Baltimore Author Shares 'Her-story' In Two New Books
A Crowning Achievement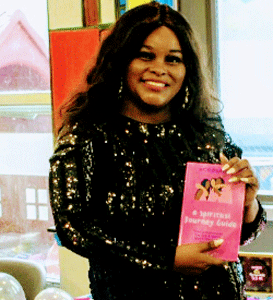 Homelessness, domestic violence, losing her children, an addiction to marijuana, low self-esteem and anger problems were among the issues that Ashley Tate has faced over the course of her life. The 29-year-old has taken her tumultuous experiences and packaged them into two books that she hopes will help other young mothers avoid the pitfalls she encountered. Tate is the author of #CROWNED A Spiritual Journey Guide and #CROWNED I Promise Never To Be Broken Again.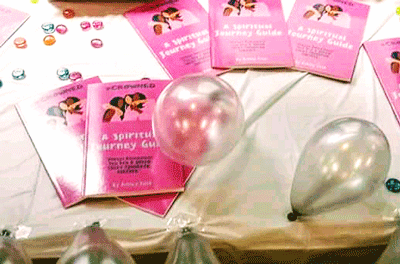 "I have battled against so many things and I've had to overcome many hardships and trials in my life," said Tate. "At the age of 13, I wrote out my whole Obituary, because I felt that I would die by age 21. I have been through a lot. I come from a tough past, which includes, selling drugs, molestation and rape, which made me the monster I was. I had so much anger and rage. I was an erupting volcano ready to blow. But I prayed to God to renew my heart and He did.
"I decided to write these books because I wanted to share my testimony with other young moms and single moms to help them on their journey.
Especially those who are currently dealing with trials and tribulations in their life. Many people don't understand how hard it is to be a young mom or a single mom or both. I want to uplift, motivate and inspire women to become the best versions of themselves by sharing my story."
Tate is the mother of three girls, ages, six, four and four months.

"I also wrote these books for my daughters," said Tate. "I don't want them to go down the same path I went down. That's a path of destruction. I want them to follow the right path."
Tate completed her first book, #CROWNED A Spiritual Journey Guide in May 2019. The book's chapter titles include Leaving Your Past Behind You; The Pitfalls Of Depression and Stress; and What A True and Loving Friend We Have in God.
"I always started something and never finished anything," recalled Tate. "I dropped out of high school. I dropped out of college. I sold Mary Kay and stopped because I didn't see instant results. I was all over the place and couldn't keep a steady job. I also battled with an addiction to marijuana and I had a bad anger problem. I held a lot in, so there was a lot of pinned-up anger.
"Finding affordable daycare was also a challenge, and I felt there weren't a lot of resources out there to help. In 2015, I became homeless, and my children were taken away."
Tate says the loss of her children helped change the course of her life.
"I had negative people around who told me I would not get my children back," recalled Tate. "But I prayed and asked God to help me get back my children. I also brushed aside all the negative things people were telling me. The judge had compassion for me, and I got my children back.