Comcast Closing Digital Divide By Opening More Doors Of Eligibility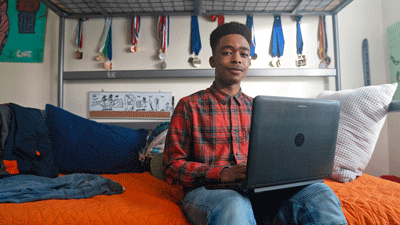 Pointing out the "equalizing potential of the internet" for low-income individuals, Cohen also highlighted U.S. Census data statistics.
"According to the data, households living in cities with the highest poverty rates, are up to 10 times more likely than those in higher earning communities not to have fixed broadband at home," said Cohen. "For example, in Palo Alto, California or Bethesda, Maryland, where poverty rates are very low only about six percent of households do not have a broadband Internet subscription— 94 percent are connected.
"But in Trenton, New Jersey, and Flint, Michigan, where poverty rates are way above the national average, 60 percent or more of households do not have fixed broadband at home— that is, less than half are connected. That gap of more than 50 points defines the digital divide in this country."
Individuals participating in Medicaid, Supplemental Nutrition Assistance Program (SNAP), Temporary Cash Assistance (TCA), Supplemental Security Income (SSI) and other government assistance programs may now apply for Internet Essentials.

The Company already accepts applications from households that have a student eligible to participate in the National School Lunch Program; live in public housing or receive HUD Housing Assistance, including Section 8 vouchers; or participate in the Veterans Pension Program; and low-income seniors and community college students in select pilot markets.