Penn North Residents Welcome Youth Advocate Programs' Safe Streets Team
8/30/2019, 6 a.m.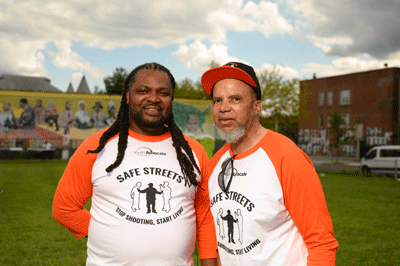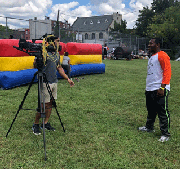 YAP participants, who are also part of the DJS Green Cadets job readiness program, offered advice to kids and parents attending the grand opening and resource fair, hoping to help young people avoid pitfalls that once led them down the wrong path.
"I'm talking about choices; about the choices that they're going to make and how it could affect them," said Tumani. "And if they've got something that they've got going on, they can just ask me, and I'll tell them how I would do things different."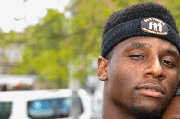 DJ, another YAP participant, led a question and answer session during the Safe Streets grand opening. "Before I was with the YAP program, I used to do any and everything from disrespecting women to disrespecting family and friends," he said. "I realize with the YAP program and with Ms. [Shantear] Williams, my [Green Cadets] boss to treat people the way you want to be treated and to respect your mother, because you only get one."
Safe Streets is the first and longest running replication of Cure Violence, an international violence prevention model.
"This is ground zero," said Will B. "This is where we need the most help. Thank God we have Safe Streets."