New President Of Coppin State University Appointed
12/6/2019, 6 a.m.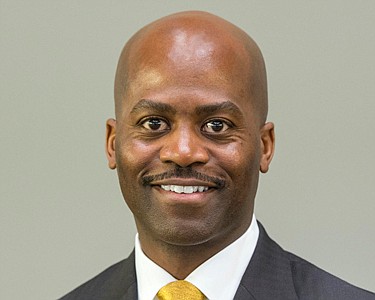 BALTIMORE — First-generation college graduate and U.S. Army veteran, Jenkins has served as President of West Virginia State University since 2016
University System of Maryland (USM) Chancellor Robert L. Caret announced the appointment of Anthony Jenkins, Ph.D., as president of Coppin State University, effective May 26, 2020.
Since July 2016, Jenkins has served as president of West Virginia State University (WVSU), a historically black land-grant research university near Charleston, W.V., founded in 1891 with 3,692 enrolled students. As president, Jenkins has engaged the WVSU community in a visionary plan to advance the campus as a premier regional research university recognized nationally for its innovative teaching, quality education and experiential learning.
"We are delighted to welcome Dr. Jenkins as president of Coppin State University," said USM Board of Regents Chair Linda Gooden. "He has demonstrated a clear track record of success on the West Virginia State campus— especially impressive are the global partnerships he has established with higher education institutions in areas such as Africa, Mexico, and the People's Republic of China. The USM board is delighted to have such an accomplished leader to guide Coppin. This appointment is a critical one, not just for the University System of Maryland, but for the greater Baltimore region and beyond. Coppin State University is a vital institution in the City of Baltimore and our state."
Jenkins will succeed interim President Mickey Burnim, who has been leading the institution since former Coppin State president Maria Thompson ended her service to the university on June 30, 2019.

"I am honored that the University System of Maryland Board of Regents has appointed me to be the next president of Coppin State University," Jenkins said. "This is an exciting opportunity to guide a university with a strong legacy and do so at an important time for the City of Baltimore, where Coppin is so integral to the city's continued vibrancy and success."
President Jenkins began his path to higher education first as a United States Army veteran and first-generation college graduate of Fayetteville State University. He earned a master's degree from North Carolina Central University and a doctorate from Virginia Tech University. His higher education administrative experience includes service at institutions such as UNC-Wilmington, the University of Maryland Eastern Shore, and the University of Central Florida.
"I have been truly impressed with Dr. Jenkins' performance in maintaining strong enrollment growth at West Virginia State University and a number of prestigious academic rankings that have occurred during his presidency. These accomplishments bode quite well and they promise to advance an urban, historically black institution like Coppin," USM Chancellor Robert L. Caret said.
"I would like want to express my deep gratitude and appreciation to the presidential search-and-screen committee," Caret continued. "Under the skilled direction of former regent Katrina Dennis, whom very sadly we lost in September to a long illness, and her successor and fellow regent Robert Wallace—also Mary Owens-Southall, Coppin's Dean of Graduate Studies—this group of faculty, staff, students, and community representatives worked with great purpose to identify a pool of highly accomplished applicants from which Dr. Jenkins established himself as an excellent choice."
To learn more about Coppin State University, visit: www.coppin.edu.