Baltimore Museum Of Art Presents 'Adorned: African Women & The Art Of Identity'
12/13/2019, 6 a.m.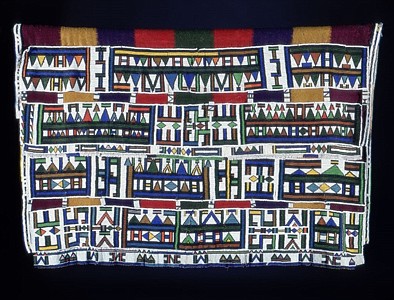 BALTIMORE — The Baltimore Museum of Art (BMA) presents an exhibition that demonstrates the critical role of women in shaping social identity across 20th-century Africa. On view until June 28, 2020, "Adorned: African Women & the Art of Identity features two dozen artworks from across the continent, including several that have never before been exhibited.
The exhibition includes colorful jewelry and intricately decorated clothing from the Ndebele communities in South Africa; the Turkana communities in Kenya; and the Maasai communities of Tanzania and Kenya.
A selection of gourd bowls from western Chad, loaned from a private collection, and a large indigo-dyed textile from Ibadan, Nigeria are also featured. Each of these vibrant works served as visual signifiers of age, marital status, ethnic identity, economic achievement, and political authority.
"For generations, African women artists have been making artworks that people used to define who they were," said Christopher Bedford, BMA Dorothy Wagner Wallis Director. "I am pleased to tell the histories of these women and to be able to place their contributions alongside the works of other monumental women artists from around the globe."
The vast majority of the included artworks comes from the late colonial (1920-1960) and independence periods (1960-1980). During these momentous eras, women artists played a particularly important role in shaping the visual signs of African identities.
In response to colonial oppression, African women responded by innovating new styles and creating works that expressed pride in who they were. During Apartheid, for instance, Ndebele women artists asserted pride in their ethnic identity by decorating clothes and houses with traditional geometric patterns. And in the era when Africans were declaring their political independence, women artists created symbols for new nations using the works they wore and sold.
Adorned: African Women & the Art of Identity is part of the BMA's year-long 2020 Vision initiative highlighting women artists and leaders. The exhibition is curated by Kevin Tervala, BMA Associate Curator of African Art.