A Story That Began 50 Years Ago: BCCC Virgie Williams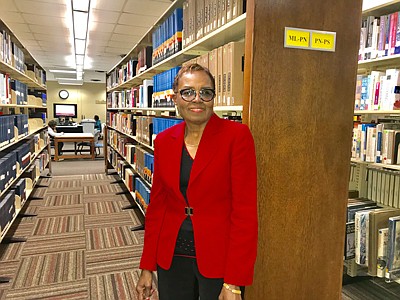 Williams has served on numerous committees over her "storied" career at BCCC. She is a recipient of the BCCC Excellence Award for quality performance and outstanding contributions to the College. As Chair of the Bard Library/Bookstore Author's Series, Williams was instrumental in bringing several noted authors including Zane, Wes Moore, Omar Tyree, and Sonia Sanchez to the school.
She served 10 years as chairperson of the BCCC Faculty Affairs Committee, and currently serves as treasurer of the BCCC alumni board. She is a member of Southern Baptist Church, pastored by Dr. Donte' Hickman. Williams coordinated and co-wrote a grant for the partnership between BCCC and Southern Baptist Church to offer GED and Adult Basic Education at the church.

According to Williams, over 300 students were registered and nearly 70% of those enrollees successfully completed all course requirements and received their GED. Williams, who is also a graduate of the University of Baltimore (UB), is also a member of the National Coalition of 100 Black Women (NCBW).

Williams also owns a home-based baking business. With her retirement, she said she plans to spend more time baking. But retirement won't close the book on her service at BCCC.
"I would like to come back and volunteer," she said with a smile.