Columbia, Maryland's Brynn Williams Lands 'Sweet Role'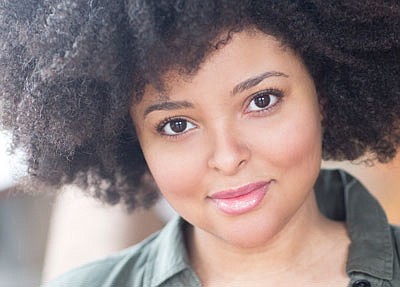 Brynn Williams fondly recalled the movie that her mother and grandparents would suggest she watch as a child.
"When I was a kid, I wasn't allowed to listen to the radio and what I watched was heavily monitored by my parents," said Williams reflecting back on her childhood. The original Charlie and The Chocolate Factory movie was always on. My mother watched it growing up and my grandparents were also big fans of the movie."
Williams laughed as she added, "My grandparents would always say 'Why don't we watch that chocolate movie?'"
Little did her mother or grandparents know at the time that the talents of the youngster would be her "golden ticket" to co-starring in a future adaptation of the beloved 1971 classic.
Williams is among the cast of Roald Dahl's Charlie and the Chocolate Factory, which played at the Hippodrome Theatre January 22, 2019 through Sunday, January 27, 2019. The production was a part of the 2018/19 CareFirst® BlueCross BlueShield Hippodrome Broadway Series.

Roald Dahl's Charlie and the Chocolate Factory tells the story of "Willy Wonka", world famous inventor of the "Everlasting Gobstopper", who has just made an astonishing announcement. His marvelous and mysterious factory is opening its gates…to a lucky few. That includes young "Charlie Bucket", a poor youngster whose life definitely needs sweetening and the bubble-gum popping "Violet Beauregarde."
Charlie and Violet, along with three other golden ticket winners embark on a mesmerizing, life-changing journey through Wonka's world of pure imagination. The production features the charming "Oompa-Loompas", incredible inventions, the great glass elevator, and more.
Williams, who portrays "Violet Beauregarde", talked about the high-energy character who loves to dance and pop gum.
"Violet is an Instagram celebrity from California," said Williams. "She got famous for chewing the same piece of gum for three years. She is a mixture of Beyonce and Tamar Braxton. She is super confident, and very much a daddy's girl."
With direction by three-time Tony Award winner Jack O'Brien, Roald Dahl's Charlie and the Chocolate Factory feature lyrics by Grammy and Tony Award winners Scott Wittman and Marc Shaiman. The hit Broadway musical includes songs from the original film, including Pure Imagination, The Candy Man, and I've Got a Golden Ticket.
"Charlie and the Chocolate Factory is a timeless story that bridges generations," said Williams.
"It's also a show about dreaming and the power of imagining."
Williams said there are many 'sweet dividends' to being in the show.
"One of the major perks is that there's always candy around," said Williams with a laugh. "There's always tremendous amounts of chocolate. Another great part of being a cast member in this show is the audience reaction, which is absolutely incredible. It's a nostalgic story, and the productions features songs from the original 1971 movie as well as brand new songs by Wittman and Shaiman."
She added, "We have a star-studded production team and cast who all come together to make this show the most fantastic experience. If you grew up with Charlie and the Chocolate Factory, this is the show for you and your kids."