Angela Wilson's Tears Of The Soul Production Looks At Memphis Sanitation Strike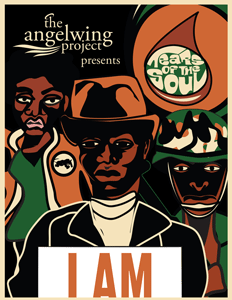 On February 1, 1968, two Memphis garbage collectors, Echol Cole and Robert Walker, were crushed to death by a malfunctioning truck. Twelve days later, frustrated by the city's response to the latest event in a long pattern of neglect and abuse of its black employees, 1,300 black men from the Memphis Department of Public Works went on strike.
The Memphis sanitation workers' strike is remembered as an example of African-Americans standing up for themselves. During their strike, sanitation workers marched in the face of racial injustice donning signs which read "I Am A Man." The strike is also remembered as the prelude to the assassination of the Dr. Martin Luther King Jr. Dr. King was shot by a sniper who was identified as James Earl Ray, as the civil rights leader stood on the balcony of Memphis' Lorraine Hotel.
One local playwright has captured how this historic movement played out through the eyes of a Memphis family through her stage play drama "Tears Of The Soul."
"Tears Of The Soul is historical and educational," said writer Angela Wilson, who also produced and directed the gripping production. "I love Black History. As a playwright, you come across something you believe makes a good story. When I began researching James Earl Ray, I was struck by the sanitation workers' sacrifice."
Sanitation workers, led by collector-turned-union-organizer, T. O. Jones, and supported by the president of the American Federation of State, County, and Municipal Employees (AFSCME), Jerry Wurf, demanded recognition of their union, better safety standards, and a decent wage.
"They didn't have anything, but were willing to stand up and say, 'this isn't right, and we deserve to be treated better'", said Wilson. "I was really inspired by them and began to see them as heroes. Everyone knows about Dr. King, but I wanted to share the story of the AFSCME union workers."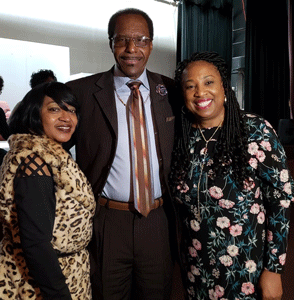 The story is centered around the Barnes Family, and how the strike and impending death of Dr. King impacted their household. "Fred Barnes" (Pierre Walters) and his wife "Vivian Barnes" (Joelle Denise) endured their share of pain, which included marital challenges, militancy in their children, and the shocking news of King's assassination. The family also included "Ida Mae" (Regina Gail Malloy), "Dexter" (Devin King), and "Gina" (Leah Mallory).
Despite the many challenges they encountered, the close-knit family weathered the storm, and grew closer together. Through "Eileen Bridgewater" (Sharon Goldner), the play also highlighted the sacrifices made by Caucasians who supported the movement.
The cast also included Robert Freemon, who portrayed Memphis sanitation worker" Turner Davis" and Michael Roxie Johnson who played his wife "Maxine Davis."
"Most of the cast were not even born, and had very little knowledge of this story," said Wilson. They did research on their own and really delved into some ugly stuff. You could see that they understood what they had learned, and it came through in their performance."
"Tears of the Soul" was performed in April and October of 2018 at the Chesapeake Arts Center located on Hammonds Ferry Road in Brooklyn, Park, Maryland. Plans are in the works for a return engagement of the production.