Paul Williams Interview
Stephanie Berry-Trageser | 1/8/2019, noon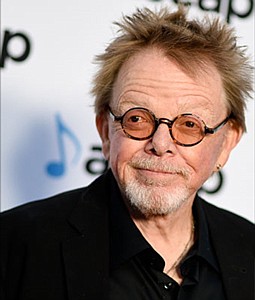 We spoke recently via phone in a two part interview from his home in California and his New York office. "So Mr. Williams" I began. He was quick to cut me off, "no, no, no, call me Paul". I was immediately taken a back, and put at ease. No pretentiousness here! I was so at ease throughout our conversations. So Paul where are you today regarding interests, work and what is ASCAP all about?" He excitedly explained "ASCAP is American Society of Composers Authors and Publishers. I've been a member since 1972 and president and chairman of the board since 2009. It's the greatest honour of my life. Currently with six hundred and seventy-four thousand members across the United States. It was established in 1914 so it is one hundred and four years old. ASCAP is a performing rights organization. Music that is performed on television, radio, bars and grills, anywhere on the internet, we license that music, collect the money and immediately send it to the song writers, composers and their publishers. There have been challenges for music creators. We've passed through a time where music was being stolen, downloaded illegally". He took a breath and continued "We have reached a place where it seems that nobody wants to own music. Streaming has become the way almost everyone is receiving their entertainment."
"For the last few years we have been working on an amazing bill called The Music Modernization Act. This will update the rules that we operate under making the world of licensing music more fair and giving publishers and song writer's a better chance at fair payment for the music simplifying and improving the process for the businesses that use our music. It's been on incredible collaborative experience with almost everyone involved in the industry participating, give me a little so we can all do better. We don't want to stop the music. We want people to keep falling in love to it and dancing at their weddings." I immediately knew what he meant, that music evokes happy memories. His group has been working tirelessly to get this bill passed. Thus far it has received seventy "Yehs" on the senate floor.
We spoke of his sobriety. "My last drink was in 1989 and my sober date is March 15th 1990. Since then every morning I get up I say "LEAD ME WHERE YOU NEED ME". "I always talk to the Big Amigo which is a great way for me to live my life. I am having a third act which I couldn't have imagined. The one thing I am most grateful for is my recovery. I am passionate about two things, recovery and music creators rights."
We chatted a bit on his work in the 70's." I collaborated with Roger Nichols daily for many years. He was my music school, my friend and in those days drinking partner. Our songs were being recorded by many of the top artists of the day. I began recording as well. I had gone from out of work after living hand to mouth to successful songwriter… And lo and behold, making a living at it".