Baltimore Entrepreneur Nakeia L. Drummond: The Woman At The WELL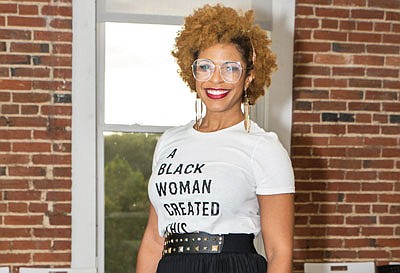 "As a black woman professional you have to go into all spaces," said Drummond. "We aren't given the same information as other groups. If we can't have access to that information, we can't grow. We have a ton of success, but we also experience setbacks that we would not have to experience if we don't work in an isolated way. The main intent is to build community, collaboration, and confidence to grow our businesses."
Prior to founding NLD Strategic, Drummond worked at Accenture, as an analyst before shifting careers into education, teaching in Baltimore City Public Schools and serving in various district management roles. The entrepreneur is a Spring 2018 Warnock Foundation Social Innovation (WFSI) Fellow. The Fellowship provides Baltimoreans with the opportunity to implement their ideas/innovation to make Baltimore a vibrant city to live in, learn and grow. The Baltimore native is married and has two children.

"As black women entrepreneurs, we have to prove and prove and prove," said Drummond. "However, we are experts, are educated and have proven time and time again we know our stuff. Through The WELL, we will share our expertise in a trusted space. We will give advice to women that they can act on and implement. People learn in cycles, and The WELL takes a cyclical approach to growth and development."
She added, "Symbolically, and biblically, a well means a lot of things. It's a place you can go, be you, be accepted, and where your needs are met. That embodies what The WELL is all about."
For more information, visit http://www.nldstrategic.com.