Upcoming 'AfroPop' Docuseries Designed To Give Audience A Unique Experience
Demetrius Dillard | 1/18/2019, 6 a.m.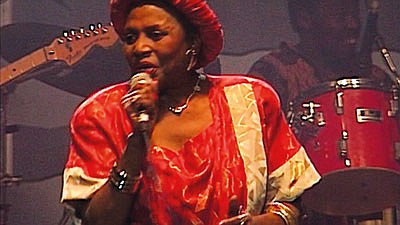 Out of a dire need for more programming focusing specifically on the global black experience, a group of aspiring producers and filmmakers created "AfroPop: The Ultimate Cultural Exchange," to give viewers a unique portrait of black life other than what is widely portrayed in mainstream media.
AfroPoP is a public television show based in the U.S. featuring independent documentaries and short films about life, art and culture from throughout the African Diaspora which includes all of Africa, the Caribbean, Canada, South America, Europe, the U.S. and anywhere people of African descent have made a significant contribution to the culture. AfroPoP, according to its webpage, is the only series on American public television focusing solely on stories from the African Diaspora.
The independent documentary series is produced by Black Public Media (BPM), of which Leslie Fields-Cruz is executive director, distributed by American Public Television (APT), and partially sponsored by the National Endowment for the Arts and the Corporation for Public Broadcasting.
"Many complicated, opposing and controversial viewpoints are often presented about Africa. Perhaps because of this, Africa is one of the most fertile grounds in our modern age for new, fresh and exciting exploration," says an AfroPop webpage.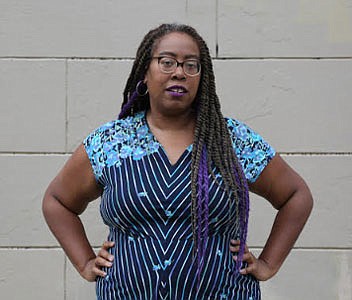 Angela Tucker, an Emmy-nominated producer, writer and director, will also play a crucial in the production and dissemination of the content included in this season of AfroPop.
The documentary series co-executive producer is based in New Orleans and has an extensive background in filmmaking and producing.
Some of her most noteworthy directorial work includes: "Paper Chase," a teen comedy in pre-production with Gunpowder and Sky; "All Styles," a feature length dance film in post-production starring Fik-shun ("So You Think You Can Dance"); "Black Folk Don't," a documentary web series featured in Time Magazine's "10 Ideas That Are Changing Your Life," and (A)Sexual, a feature-length documentary that streamed on Netflix and Hulu for four years.
"Since I was young, I was always aware of there not being enough content that was about black life," Tucker said of what sparked her to interest in black filmmaking.
"I really just always think about myself as a young person and how I really longed to see people that looked like me. From seeing people that looked like me in all different types of situations, you know you're better able to understand yourself and the world that you live in."
The Brooklyn, N.Y., native went to film school at Columbia University, and from there entered into the film industry working initially at a social issues documentary production company, which is when she met Fields-Cruz, the founder of AfroPop.
"We just sort of had a shared interest in finding more out… about black media," Tucker said of the relationship that she and Fields-Cruz developed early on.
AfroPop is a documentary series in its 11th season. It will feature stories spotlighting the global black experience, and was created mainly to help bring stories of the African diaspora to American viewers.
Tucker saw the series as a means for providing further opportunities for black up-and-coming filmmakers.