Joint Conference Of Catholic Religious In Baltimore July 20-25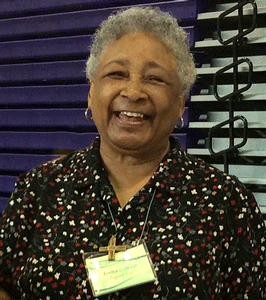 Sister (Sr.) Josita Colbert, SNDdeN is a member of the Sisters of Notre Dame de Namur, a Roman Catholic institute of religious sisters founded to provide education to those made poor. Sr. Colbert reflected on the events, which led her to enter religious service in 1956.
"I became interested when I was in the fifth grade," said Sr. Colbert, "I had not seen black nuns— only white nuns. The first black nun I ever saw was with the Oblate Sisters of Providence."
Founded by Mother Mary Lange, The Oblate Sisters of Providence was created to allow black women to enter religious life in the Catholic Church.
"My parents, like most Catholic parents were told to raise their children in the Catholic faith," said Sr. Colbert. "What they found out was that all Catholic schools did not take black children. So, I had to take three buses to St. Pius V in Baltimore. I was very impressed with the nuns who taught us at both St. Pius and St. Frances Academy.
"My family was also very active in the church. They were also a part of the Girl Scouts and other service organizations. I got this idea of wanting to be of service. I thought that the opportunity to serve and teach was the greatest thing I could do."
Sr. Colbert is a member of the National Black Sisters Conference (NBSC), one of the religious groups participating in the Joint Conference taking place Saturday July 20, 2019 through Thursday, July 25, 2019 at the Baltimore Marriott Inner Harbor at Camden Yards Hotel. The Joint Conference is an annual meeting of black Catholic women religious, clergy, brothers, seminarians, deacons and their wives. Sr. Colbert chairs the Joint Conference Committee. The theme of the Joint Conference is "This Work is Ours to Do."

"Each place we go for our conference, we celebrate African American people in that city," said Sr. Colbert, noting that the Oblate Sisters of Providence and the Reginald F. Lewis Museum of Maryland African American History & Culture will be among the stops. "We look at our roots as it relates to Catholics in that City."
The Joint Conference will include several religious ceremonies, meetings, a concert, and an Awards Ceremony.
"We looked back over the past 50 years in terms of speakers, actions and contributions and looking at 2019, we want to look at what we can do as black religious individuals to support our black communities," said Sr. Colbert. "We want to look at our gifts and skills, and how they can help in the communities to address the issues that are relevant today."
Founded in 1968, the NBSC is an inclusive Catholic organization of vowed black Catholic Women Religious and Associates from many congregations of religious across the United States.
"NBSC started in 1968 following the death of Dr. Martin Luther King, Jr.," said Sr. Colbert. "We wanted to learn about what was going on in 1968 to explain the Black Power Movement and what we could do as black religious woman. It was educating ourselves and reaching out. In 1968, there was just one black bishop.