The 'I AM MENtality' Youth Mentoring Program
Investing In Tomorrow's Black Men Today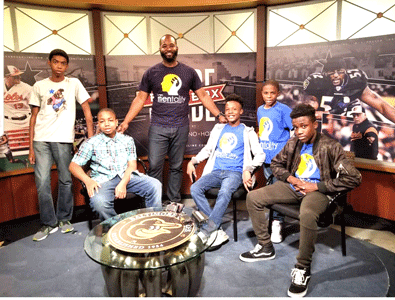 "I was the child of teenage parents," said Rogers. "My mom was 14, and my dad was 16. My dad wasn't involved in my life for the first ten years. I grew up in poverty, and also lacked leadership and support."
For some youngsters, such circumstances might have served as a catalyst for becoming wayward or getting into trouble. But not for Rogers, it fueled his desire to mentor young, black males.
"My relationship with Jesus was my game changer," said Rogers. "Much of my success came from the way God made me. Although we lived in a bad neighborhood, there [were] some things I just could not do. I decided to start an organization that would support young, black men."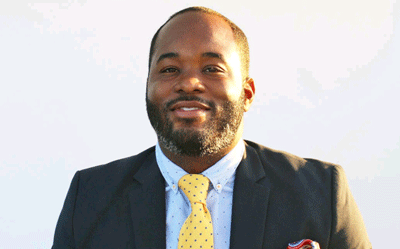 Rogers is the executive director and founder of "I AM MENtality" Youth Male Empowerment Project. The Baltimore-based 501(c)(3) non-profit organization's mission is "to enlighten the minds of male youth through mentorship and leadership development." The program, which is free and open to males ages five to 18 was founded in January of 2016.
"I founded the organization based on all of my experiences and the huge need," said Rogers. "In urban communities, there is a severe lack of development opportunities for kids who want to grow up and become leaders. Leadership is an innate part of what we are, but we aren't taught that. We are taught that a few elite are leaders and everyone else follows."
I AM MENtality, is a free program, and offers group, peer-to-peer, individual and virtual mentoring that helps male youth with overcoming environmental challenges presented in some Baltimore communities, according to Rogers. He says the organization provides a comprehensive leadership academy offering leadership skills, conflict resolution, anger management, financial literacy, health and wellness, professionalism and character building.

Rogers says I AM MENtality serves approximately 100 youth and operates out of the Liberty Recreation Center located at 3901 Maine Avenue.
"There just aren't enough men driven to build strong relationships with youth," said Rogers. "Many youths are stressed because they don't have strong relationships with their fathers. We want to mentor these youths and help to fill that void. We also stress the importance of leadership. Leadership is something you can teach. Showing a young male how to shake someone's hand is an opportunity to teach.
"Other examples are showing them how to communicate with a woman, taking care of their personal needs, and communicating with people outside of their own community. Others are tangibles, such as dealing with adversity and not using drugs. These are all things that can be taught. We want to give them the opportunity to learn these things. Our young, black males are self-destructing because they have no one to speak life into them and tell them who they are. I AM MENtality is working to change this troubling reality. None of my efforts would be possible without the support of my loving family, and exemplary team."
Rogers works as a supervisor at an outpatient mental health agency and is also employed with the Baltimore City Department of Public Works. The Edmondson High School graduate is married and has two daughters.