Method Man & Redman Show Review: An Onstage Perspective
3/8/2019, 6 a.m.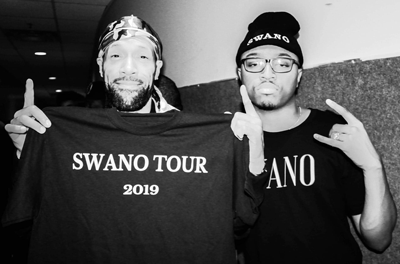 As the saying goes, there are always two sides to every story. And yeah, I have to say that's pretty true because I was about to really experience that for the first time being a performer and a reviewer of the same show.
I've always been heavily involved in music. My involvement with music hasn't just been from a standpoint of listening and critiquing, but also the culture, style, and idiosyncrasies that come along with each artist and genre.
On Friday, February 22, 2019, my band SwanoDown and I had the opportunity to be on the same bill as hip hop legends Method Man & Redman at Ram's Head Live! as part of One Koast Entertainment's Frozen Harbor Music Festival.
Ram's Head is one of the most respected venues on the East Coast and one of my career goals was to perform there, and now I've had that chance.
Recently, I saw Mos Def, H.E.R., and Jorja Smith on that same exact stage.
Even though one my dreams came true, there is one aspect of the dream that wasn't in the original plan— being an entertainment writer. I was in a unique situation because I had to focus on our band's performance while maintaining the mindset of a critic. This ended up being very beneficial because everything that I'd critiqued in the past prompted me to pay attention our band's performance. This included the lighting, set-up and most importantly, the SOUND.
After long hours of preparation, it was finally time for us to perform. Everything went as planned, and the audience seemed to truly enjoy themselves.
Once our set was complete and we headed backstage and it suddenly hit me that I wouldn't be having a typical day at the office. For every live concert that I have reviewed, my point of view was always from in front of the artists, the same place that the rest of the audience views the show.
The vibe and anticipation waiting for the headlining act to appear is completely different from behind the scenes. In all honesty, the feeling may even be a bit more intense. Instead of just waiting to see the performers simply hit the stage, you're waiting to see their dressing room door open and see them make their way into the spotlight.
Method Man walked to the stage in a heavy navy blue winter coat with white fur. His confidence could be felt with every Staten Island bop he took closer to the forefront. His control and demand of the venue could be felt even before he uttered a single word. All eyes were on him and an immense level of respect rose throughout the backstage hallway.
Photographers began to capture pre-show moments that are unique to every individual performance and finally it was show time! The voices of about one thousand people erupted exuberantly as they saw the legendary duo together.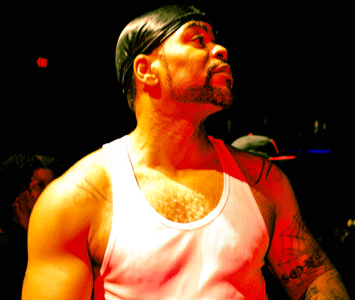 I was on stage during the entire hour and a half set and there was never a dull moment. Musically and visually, Redman and Method Man kept the crowd engaged. They performed Wu-Tang classics, including: "C.R.E.A.M.," "M-E-T-H-O-D Man," and "Shimmy Shimmy Ya."