Method Man & Redman Show Review: An Onstage Perspective
3/8/2019, 6 a.m.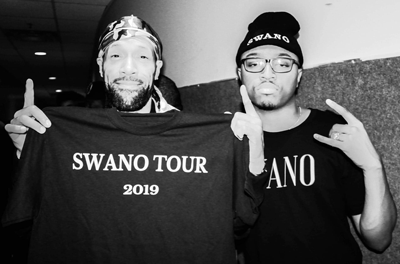 What mostly impressed me about their set was the obvious preparation and rehearsal that had taken place between the two. Every move they made, and every word they spoke had some form of relevance to the show. There were even a few choreographed dance moves that came off very fluid and genuine. There were two DJs on the stage, one of them happened to be the creator of the iconic Wu-Tang "W."

During Method Man and Redman's "break," they ignited the DJs to flaunt their swift and flashy turntable skills. Even though they were not the center of attention for a good five to eight minutes, the show's energy did not miss a beat. The stage was literally bouncing.
During the show, Method Man and Redman actually signed autographs, and Redman took it to a whole different level once the show ended. He hopped off the stage and began to engage with the audience for another 35-40 minutes. The jubilation and disbelief on the faces and in the eyes of the audience was incredible to see. From my vantage point on stage, it was beautifully organized chaos that seemed to have no end in sight and Redman was down for every minute of it.
It felt like one big happy family at the end of the night and nothing but love resonated throughout the building.
Follow Method Man on Instagram @methodmanofficial and Redman @redmangilla