Pseudo Tough Guys Can't Rattle Calm Collected Cummings
Regi Taylor | 3/8/2019, 6 a.m.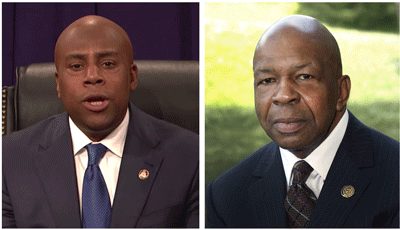 For these reasons it should be no surprise that while Cummings overall performance as the hearing's chair was given plaudits because he maintained decorum and civility, it was his closing remarks that garnered the most praise.

Rep. Cummings never lost sight of the big picture. He advised the hearing that this too shall pass. That the country must pull together to overcome the current national political crisis in a way that assures Democracy will prevail intact. Cummings refrain, "We're better than that!" as Americans, strongly reverberated throughout the media and political circles.
Despite the seemingly no holds barred disrespect and the demeaning conduct Democrats suffered at the hands of Republicans these last two years while the GOP controlled the House, this very first oversight hearing under Democratic control was run with fairness, even-handedness and congeniality under Elijah Cummings leadership.
Baltimore voters who have sent Elijah Cummings to Capitol Hill 12 times know the measure of the man. Yes, he smiles. He has a keen sense of humor and a very hearty laugh. However, when he presents legislation, votes on a bill or gavels his committee into session, he is all business.
In fact, the Center for Effective Lawmaking (CEL), just last week ranked Congressman Elijah E. Cummings second for effectiveness among all House Democratic lawmakers, 196 members, for the 115th Congress (2017 - 2018 session).
Regi Taylor is a West Baltimore native. The married father of four is an artist, writer and media professional specializing in political history.