The Baltimore Chapter of Continental Societies Inc.: A Rich Legacy Of Serving Children And Youth Since 1955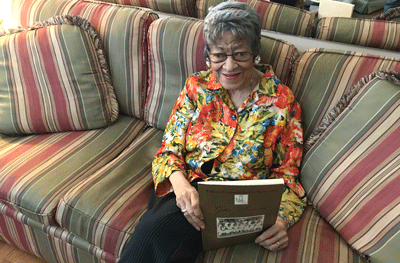 Sitting in her Ashburton home, 90-year-old Margaret Turner took a trip down "Memory Lane" as she reflected back on how she would become a member of a group of young, female African-American educators who wanted to make a difference in their community.

"We had just come out of college," said Turner who graduated from what was then known as Coppin Teachers College, now Coppin State University. "The Continentals were just beginning, and we knew one of the founders. She asked if we wanted to join this club. She told us they were looking for people who might be interested. At the time, me and the girls were teachers in our first year."

She added, "We went to the first Continentals interest meeting, and the objectives were discussed. When we heard it was an organization that worked with children, me and the girls - Doris Cole and Margaret Mason were interested. We became the three new members of that group."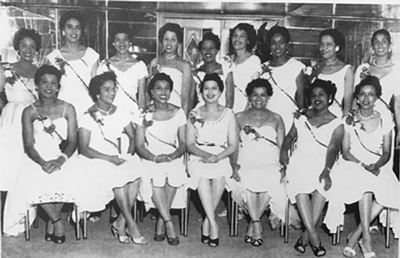 The co-founders of the Baltimore Chapter of Continental Societies, Inc. were Helen Gattis, Helen Quarles, Delores Young and Lillie Branch. Turner, Cole, and Mason would be among the co-founders as one of the original sixteen charter members of the group. The others were: Jean Harris Asburn; Frances Branch; Frankie Hinchen; Susan Jones, Arnetta Lottier, Emily Peck, Doreva Stanley, Ethel Saunders, and Bernice Watson.
Turner who recently celebrated a birthday, was born on March 1,1929.

"All of the charter members have passed, I am the only one living," said Turner who is a retired Baltimore City Public School teacher. "I am the oldest of the three. I have been in The Continentals for 65 years. It has been a pleasure because we always are trying to help the youth. Our mainline is the children."
Continental Societies, Inc. embraces 43 chapters in 21 states in the Continental USA, District of Columbia and Bermuda and is continuing to grow.
Since its inception in 1955, the Baltimore Chapter of Continental Societies, Incorporated has planned and implemented many educational programs in Baltimore City, Baltimore County and Harford County Public Schools through their Five-Point Programmatic Thrust: Health, Education, Employment, and Recreation (H.E.E.R.) where they provide recreation activities such as Yoga and Hula-Hoop for the students.
Through H.E.E.R. and plus Arts and Humanities programs, the women provide assistance to disadvantaged children and youth. Activities and projects include volunteering as "Book Buddies" at local schools where they read to children; and Continentals serve as volunteers on the "Colgate Van". The Colgate Van is a National initiative which provides youngsters with the opportunity to be screened by a dentist and hygienist to expose them to the importance of dental care and healthy dental hygiene. The van has cartoon charters, "Mr. Rabbit", music for children and free dental kits are distributed. The mobile dental screening van targets inner city urban neighborhoods.
The president of the Baltimore Chapter is Yvonne Woods-Howard. The Chapter provides financial support to several organizations which include the Boys' Choir of Powhattan, Health and Wellness HIV Program to assist children and their families with HIV/AIDS, and St. James Academy which supports inner-city boys at the St. James Basketball Academy.