The Descendants Of Slaves Want Harvard To Stop Using Iconic Photos Of Their Relatives
Ray Sanchez and Tony Marco, CNN | 3/21/2019, 10:48 a.m.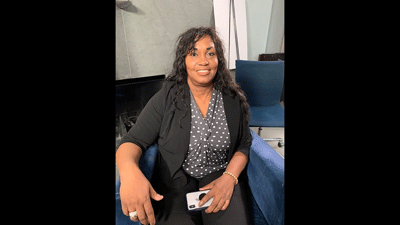 An enslaved African man named Renty and his daughter Delia were stripped and forced to pose for images commissioned by a Swiss-born Harvard professor who espoused a theory that Africans and African-Americans were inferior to whites.
Nearly 170 years later, Renty and Delia "remain enslaved" by the Ivy League university, which is being accused of the "wrongful seizure, possession and expropriation" of the photographs, according to a Massachusetts lawsuit filed by Tamara Lanier, a direct descendant demanding that Harvard turn over the images, recognize her lineage and pay unspecified damages.
"One of the most basic foundations of slavery was to destroy the black concept of family," said Ben Crump, one of Lanier's attorneys. "This is not just a lawsuit for Renty and his descendants. In many ways, it's a lawsuit for all the descendants of slaves in America."
The lawsuit reads like the outline for a historical novel, a stark portrait of "opportunism, greed, and profound moral abdication by one of the country's most revered educational institutions," the complaint said.
It centers on what are believed to be the earliest known photographic images of slaves, which were commissioned in 1850 by Harvard professor Louis Agassiz, a controversial figure who supported polygenism -- the idea that humans evolved from multiple distinct ancestral types -- and lent "celebrity status and 'scientific' legitimacy to the poisonous myth of white racial superiority and championing the vital importance of separations of races," according to the suit.
In a statement, Harvard said Wednesday it had "not yet been served, and with that is in no position to comment on this lawsuit filing."
Lanier, who refers to her great-great-great grandfather as "Papa Renty," said she learned from years of research and oral history from her family that he was born in Africa, kidnapped by slave merchants and enslaved on a South Carolina plantation. He taught himself and other slaves to read and led secret Bible readings and study on the plantation.
"Starting with my mother who, throughout my childhood and not only my childhood but my children's childhood, would often talk about our family history ... and she would start with a person who she fondly referred to as Papa Renty, the black African," Lanier said Wednesday.
"She spoke with great pride about Papa Renty. She talked about him and his ability to read. He would read the Bible to people, and that he taught others to read and he was kind of this well-respected community person, and when she spoke of Papa Renty, it was with a great fondness."
She said she hopes to lift the pall of inferiority and invisibility that has hung over the life of her great-great-great grandfather.
"I want his dignity restored," Lanier said. "I want them to tell the true story of who he is, and I want them to acknowledge their complicity."
Known as daguerreotypes, the images of Renty and Delia were taken in a South Carolina photo studio. Renty was stripped naked and photographed from every angle "without consent, dignity, or compensation," according to the lawsuit, which was filed in Middlesex County Superior Court. Delia, stripped to the waist, posed next to him.