Is The Black Jockey Demise A Precursor Of Where Pimlico Is Heading?
Regi Taylor | 5/10/2019, 6 a.m.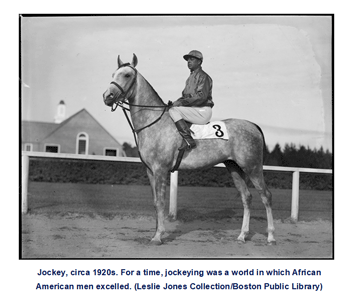 African American jockey's success earned them cultural adulation and financial wealth comparable to today's sports superstars. Isaac Burns Murphy the first jockey to win the Kentucky Derby three times, in 1884, 1890 and 1891. By 1887 he was arguably the highest paid athlete in the U.S., the first millionaire black athlete and in some quarters considered the best professional jockey of all time.
Some estimates say Isaac Murphy won 44 percent of his races, while the consensus accepts his success rate on the track being at least one win in three. An anonymous sports writer wrote about Murphy at the time: "He has a steady hand, a quick eye, a cool head, and a bold heart."

Not only did Burns employ a Caucasian valet, his purchase of a large home in Lexington, Kentucky was covered on the front of the June 13, 1887 edition of the New York Times.
The prevalence and good fortune of African American jockeys began to wane around the turn of the century. After 1900, the backlash of racism exercised through Jim Crow laws, and the lucrative lure of horseracing was attracting Caucasian riders who employed racist threats and physical intimidation to drive African American jockeys out of the sport.

There were frequent accounts of African American jockeys and their horses being steered against the rail, and sometimes shoved over, during races. Horse owners began to deny opportunities to African American jockeys less concerned about the riders well-being as much as their concern of possible injury to their expensive thoroughbreds.
Regi Taylor is a West Baltimore native. The married father of four is an artist, writer and media professional specializing in political history.