Kamari Johnson Selected For 2019 Amplify Scholarship
Heading to Morgan State University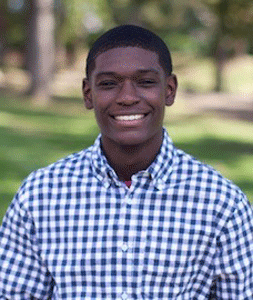 As an Amplify Scholar, Johnson will also receive an invitation to Amplify Scholars Academy, a three-day retreat hosted in New York City to build skills, connections, and community.
"Our KIPP Through College team was excited to support Kamari as he applied for the Amplify scholarship," said Rita Bradu- nas, Senior Manager of College Placement on the KIPP Through College team. "He is an incredibly hard-working and determined student, who always demonstrates a genuine kindness toward others.
"Throughout the college process, he has taken full advantage of KIPP Through College supports— from participating in our college readiness summer program to attending our evening application workshops. I have no doubt that he will likewise utilize every opportunity this award presents, and I cannot wait to see what he achieves next!"
Mike O'Brien is CEO of iMentor.
"We're thrilled to announce the inaugural class of Amplify Scholars," he said. "This group of students embodies many of the core values of iMentor – demonstrating excellence, leadership, and a commitment to the power of relationships to transform our society. Together with our partners at KIPP, we are honored to support these graduating high school seniors as they continue their educational path to college. I look forward to seeing the impact of their lives amplified across their communities in the years to come."