Monument Quilt To Blanket National Mall
Country's Largest Tribute To Survivors Of Sexual, Intimate Partner Violence
5/24/2019, 6 a.m.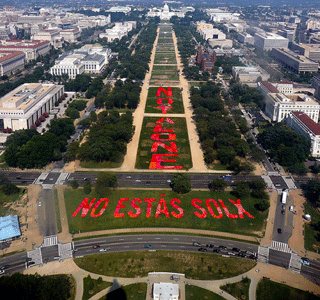 continued — Since the project began in 2013, individuals, collectives and groups around the country have contributed their personal pieces to the project. Each of the 3,000 quilts is a handmade work of art. The Quilt's growing collection of stories has been displayed 49 times in 33 cities across the U.S. and in Mexico.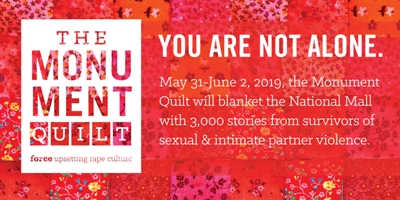 FORCE created a digital library cataloguing each square by number, which will be accessible at www.themonumentquilt.org/view, so people can track their artwork.
After the exhibition on the Mall, individual squares of the Monument Quilt will be distributed to libraries, school, cultural institutions and anti-violence organizations to be housed in permanent collections and displays, as a living archive of the project.
The Monument Quilt is the project of non-profit organization FORCE: Upsetting Rape Culture, a national art and activist collective based in Baltimore. With a network of hundreds of dedicated volunteers from around the country and a small core staff collective, FORCE creates large scale public art actions to change the conversation around sexual and intimate partner violence in this country to a more difficult and honest one, demanding we all consider what it would take to create a world without rape.
Learn more at www.UpsettingRapeCulture.com and www.TheMonumentQuilt.org