Books And Lights Combine To Create Brilliant Baltimore
Cheyanne Gordon, Morgan State University SCOM Student | 11/8/2019, 6 a.m.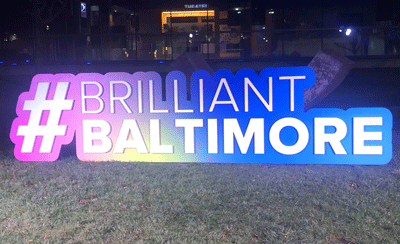 The 'Infinity" is made up of three cocoon-like structures that light up as visitors enter. It also creates sound while following movement. Argentinian artist Julieta Guillermet said she created "Infinity" to inspire people.
"I think Light City is an amazing festival. It has world recognition. Art doesn't matter who you are or where you are from, you connect immediately," said Guillermet.
The "DiscoBug" is a new installation that has its roots in the 60's. It's a Volkswagen Bug completely covered with mirrored tiles. Sitting on top of the Volkswagen is a tripod that holds 15 different lights creating a disco ball effect.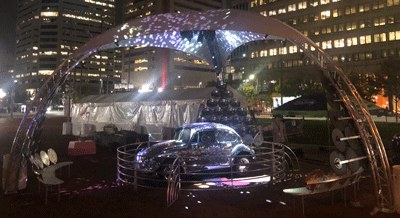 "Light City brings people out to see art that they may not see otherwise. It brings families out and it's free. It's just a great thing for the community and for people that love art," said Tyler FuQua co-creator of "DiscoBug."
People of all ages are encouraged to come out and enjoy this interactive free festival and book readings and signings.
Seven-year-old Kiara Levi of Baltimore said she enjoyed "The "Canopy" installation which allows visitors to pedal on a bike while inflating and deflating sculptural forms, tree like canopies.
"Light City is very nice, and it is really fun. I like biking," Kiara Levi said.