Times Community Services And PNC Bank Hold "Mind Your Business"
Entrepreneurs and Aspiring Ones Receive a Wealth of Information
10/11/2019, 6 a.m.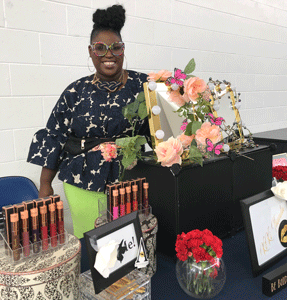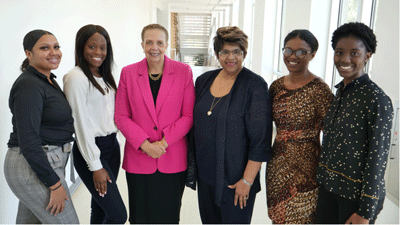 Morgan State University student Eryn Johnson also attended the event.
"I thought the event was really good," said Johnson, who is also a student reporter with The Baltimore Times. "It was very informative. I really enjoyed the social media workshop, which talked about keeping your business and personal pages separate and apart on social media."
The 21-year-old added, "It's important to gather information. Especially when you are young."
Cheyanne Gordon, 21, also attends Morgan State University, and a Baltimore Times Student Reporter.
"I thought the event was very informative," said Gordon, who is an aspiring aesthetician. "I learned a lot. I am thinking about starting my own business, and this event helped me to get information on where to start."
Takia Ross, who was among the presenters, was also an event exhibitor.
"This event presented a wonderful opportunity to connect with new clients," said Ross, who is a make-up artist. "This event also presented an opportunity to network with other business owners, which enables us to help each other to grow."
She added, "I am always interested in, and advocate for women and other minorities accessing capital. I always share tips on social media to access funding, connecting with your customer, and collaborating with others. Mind Your Business presented a great opportunity to share that information."