Stacy Brown's New Book Provides Insight Into Cosby, M.J., & O.J.'s Courtroom Battles
Author details famous celebrity trials in new book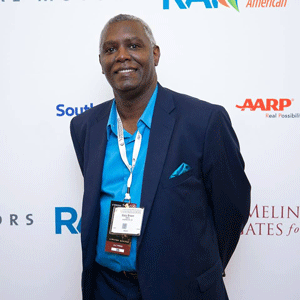 In the final moments before Bill Cosby was to be sentenced for drugging and sexually assaulting his accuser Andrea Constant, journalist Stacy Brown said he received a call from the embattled actor.
"The day Cosby was to be sentenced, he called me while en-route to the courthouse," recalled Brown. "He was due in court in about thirty minutes. "I said to him, 'Mr. Cosby, don't you have an appointment?' To which he said, 'I'm not worried about that. How is your boy doing?'"
According to Brown, Cosby's concern originated from a situation concerning his son that he had shared with the famous celebrity's crisis manager Andrew Wyatt. Brown said that Wyatt then shared that information with Cosby.

"Bill Cosby would call my house to check on my son," said Brown. "On the day he called me prior to being sentenced, we spoke about a half hour. He literally had two minutes to be in the courtroom, and that was the last time we spoke."
Once adored by millions as the lovable patriarch "Dr. Heathcliff "Cliff" Huxtable" on The Cosby Show, Cosby, 81, at the time of his sentencing, would be sentenced to three to 10 years in a Pennsylvania state prison. Brown's interaction with Cosby leading up to the trial, which he describes as a "Kangaroo Court", are among the many fascinating stories found in his new book, Celebrity Trials: Legacies Lost, Lives Shattered, So What's the Real Truth.
The Cosby trial is among three celebrity trials covered in the book. The other two are the trials of the late singer Michael Jackson, and former football great O.J. Simpson. Jackson stood trial in 2005 for molesting a 13-year-old boy and was acquitted on all charges.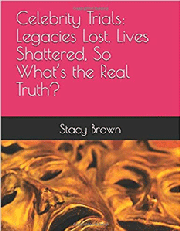 "My regular publisher wanted me to write a book about Michael Jackson and his family," recalled Brown referring to publishing company Simon & Schuster. "I really didn't want to do that. I knew I would get bombarded by messages from crazy Michael Jackson fans and his family. But then the documentary 'Leaving Netherland' came out, and they didn't want to risk a legal battle with Michael Jackson's estate."
He added, "It gave me an out, and I decided to combine my coverage of the Michal Jackson trial with the Bill Cosby and O.J. Simpson trials."
Brown, who is a Baltimore Times Staff Writer, provided some "inside scoop" on the book.
"I covered Cosby's trial, and was the only reporter to talk with him during the trial," said Brown, who covered the case for the National Newspaper Publishers Association President (NNPA). "He invited me back to a private sitting room to discuss the case during breaks in the trial."
He added, "I have been a journalist for 25 years, and saw things taking place during that trial that I couldn't believe I was seeing. Cosby had the burden of proof in my estimation and anyone who was there would say it was something that should not have been tried."
Brown, who said he was a prosecution witness in the Jackson trial, frequently visited Jackson's Neverland ranch. He reflected back on his visits to the music icon's 2,700-acre property in California.