Baltimore Start Up Among Finalists In $100,000 Competition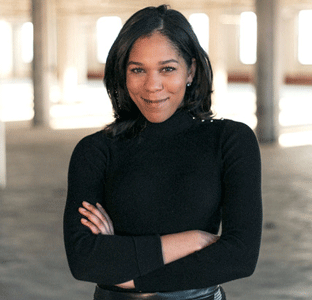 Baltimore's Ellington West has become quite the innovator as CEO of Sonavi Labs. The startup is one of seven small businesses from across the country that will pitch to a panel of experts for the chance to win $100,000 to support the business's growth.
Nationwide and BlueVine will announce the 'Pitch To Win" contest winner on Thursday, October 3, 2019 in Ohio.
Sonavi Labs is an innovative device and software company focused on developing new medical products that analyze body sounds for the diagnosis of diseases.
The company creates technology rooted in artificial intelligence that aims to evolve the patient experience and enhance the capabilities of providers worldwide. The first two devices being launched by Sonavi in 2019 are Feelix and FeelixPro— digital stethoscopes that incorporate its patented core AI technology.
Sonavi has re-engineered the classic stethoscope by adding active noise cancellation to dramatically enhance sound fidelity and on-device algorithms that automatically detect lung sound abnormalities.
"This is a tool to detect lung diseases, particularly in areas where you have a shortage of doctors and health care professionals to treat patients," West said. "The tool would allow anyone, anywhere, at any time, the ability to diagnose a respiratory disease with the accuracy of a physician."
It began with scientific research at Johns Hopkins University, where West's father Dr. James West, is a research professor of Electrical and Computer Engineering. He is also a research professor of Mechanical Engineering.
"In his lab, he and his colleague, and two students developed this algorithm that can identify lung abnormalities just from listening and processing data," Ellington West said.
The Bill & Melinda Gates Foundation then issued a challenge that noted that pneumonia was the leading cause of infant mortality worldwide, according to West.
She questioned why so many were losing their lives since pneumonia is both detectable and treatable.
"The team at Hopkins said it all comes down to access to a timely diagnosis. They developed a low-cost stethoscope that allowed them to do onboard, real-time, long-sound analysis," West said.
However, the tool remained in the lab while her father tackled the next challenge, West said.
"But, he (her father) said if we don't do anything about this, then it's just going to stay on the shelf. It's not going to get into the hands of the people that need it," she said. "So, I decided to quit my job and take this on fulltime."
The stethoscope created by West's company should help physicians with diagnostic support because it has onboard storage and provides real-time analytics.
"As for the community health— we're empowering the community health workers to make quick decisions that otherwise they wouldn't be able to make alone," West said. "And, as for the parent who's wondering should they go to the emergency room, they can share this clean data with their physician and have them review it. This can track the trends of patients and let them know if they're getting better."