Baltimore Start Up Among Finalists In $100,000 Competition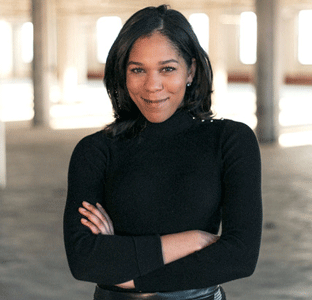 The device also provides the ability for noise suppression.
"If you're in a pediatric clinic, and there are hundreds of little children crying, that noise in the background can really distract the physician from listening. Or, if you're transmitting that information, you don't have a clear sound, so we're actively canceling out any noise," West said.
West entered the device in the "Pitch To Win" contest in which officials from Nationwide and BlueVine noted that access to sufficient capital is critical for small business owners looking to take their companies to the next level.
After sifting through thousands of applications from across the country, Nationwide and BlueVine selected seven small businesses, including West's Sonavi Labs, to compete as finalists in the contest.
The winner will receive $100,000 to support their business; the runner up will get $20,000; and third place will earn $10,000. The awards will be non-dilutive, meaning business owners will not be required to give any ownership of their company to the sponsors.
Each finalist will present their business proposals in-person to an executive panel of judges, comprised of Kelley Earnhardt Miller, sister of Dale Earnhardt Jr. and co-owner of JR Motorsports; Eyal Lifshitz, founder and CEO of BlueVine; Jasmine Green, chief customer advocate at Nationwide; and Lisa Gobber, vice president of Small Commercial and Premium Audit at Nationwide.
"We are thrilled," West said. "The better we do as a company, the better we are fit to attack diseases."