Maryland Public Television Celebrates 50 Years
9/27/2019, 6 a.m.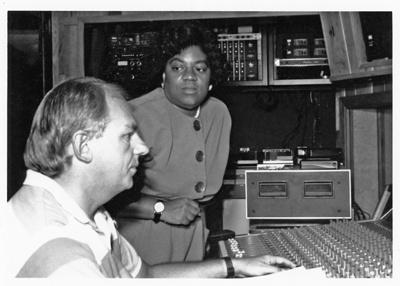 Maryland Public Television (MPT) celebrates its 50th anniversary of broadcasting excellence on October 5, 2019 with an evening of retro programming. In addition, an exhibit about MPT's first 50 years will be on display at the Hornbake Library at the University of Maryland until July 31, 2020.
As early as January 1969, nine months before going on the air, what was then called the Maryland Center for Public Broadcasting created the Urban Affairs Advisory Council with the charge to
design a series of five half-hour, weeknight programs addressing issues specific to Baltimore. Walter S. Brooks, the Center's executive producer for urban affairs, served on the council and produced the series of shows. Programming began on the inaugural evening of October 5, 1969.
The featured weeknight shows were Urban 30, a discussion of specific inner-city issues; Our Street, an urban soap opera about the Robinsons, an African American family living in East Baltimore with lead actor Howard Rollins; Caucus, an investigation of government affairs as they affect the urban community; Strategy for Action, a show designed to help individuals participate in all levels of government; and Spotlight B-more, a showcase for local African American talent.
"MPT has been covering the issues, stories and experiences of African Americans from the first moment we went on the air. Before Good Times, before The Jeffersons, MPT had a drama series about a black family in Baltimore called Our Street," explained Linda Taggart, vice president, development, who has worked at MPT for more than 30 years. "This series ran for five years and gave local actor Howard Rollins his first acting job before moving on to Broadway and Hollywood."


Public television, and specifically MPT, has shared many untold stories about African Americans.
"MPT and PBS have produced programs that tell the amazing story and history of the African American experience. Iconic documentary series such as Eyes on the Prize and Henry Louis Gates' recent series on African American history called African Americans: Many Rivers to Cross and its sequel African Americans: And Still I Rise; Stanley Nelson's documentaries Black Panthers: Vanguard of the Revolution, Tell Them We Are Rising: The Story of Historically Black Colleges and Universities, Freedom Riders and Boss: The Black Experience in Business all tell the dynamic and often untold stories of African Americans," Taggart said.
"MPT's local productions and public affairs programs look at issues facing African Americans in local communities not only on television but online," Taggart said. "Our web-exclusive series on MPT Digital Studios covering the aftermath of the Freddie Gray riots called Voices of Baltimore was stellar."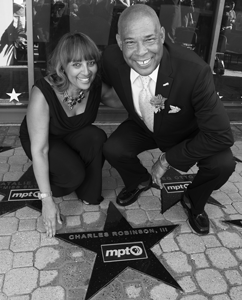 In July, Maryland Public Television announced it will produce in association with Stanley Nelson's Firelight Films original documentaries about the lives of two of Maryland's most important historical figures— Harriet Tubman and Frederick Douglass. Both one-hour films will be distributed to public TV stations nationwide in February 2022.
Taggart also noted some of the network's educational efforts in the classroom that enhance learning at school and at home.