Maryland Public Television Celebrates 50 Years
9/27/2019, 6 a.m.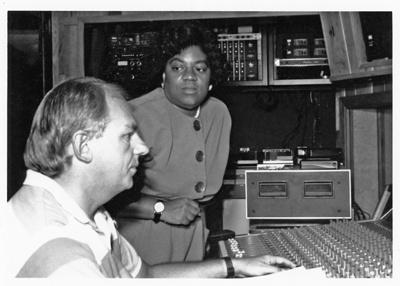 "MPT's education team works with schools, libraries and community partners, particularly in low-income areas, to use PBS KIDS and MPT multiplatform learning content to help children be equally prepared and successful in school," Taggart said.
"Maryland Public Television provides great community programs while it also reaches such a broad audience. The African American community has been an integral part of MPT since the start. Producers are cognizant of the audience," said Donald Thoms who worked at MPT for 20 years before assuming leadership positions at PBS and Discovery Communications prior to starting his own consulting company.

Thoms joined the MPT staff as a master control director in 1973. Over the years he moved up to executive producer. Among his credits are "The Critic's Place," "Up on the Farm" and "Wall $treet Week." Thoms is also co-creator of Outdoors Maryland, one of MPT's longest running and most popular shows.
"Almost every success I have had, I learned at MPT. You learned to be creative, and I worked with an amazing group of people," Thoms explained.
A member of the MPT staff for nearly 20 years, Charles Robinson is a reporter for the weekly series State Circle and Your Money and Business. In addition, he is an associate producer, which enables him to do research and work on a variety of documentaries and other shows.
"I love being able to share stories of Maryland and its people," Robinson said. "I often find myself in many places across the state that few people have thought of and visited. There is just so much out there, I never seem to run out of ideas."
His work has been honored with several awards over the years. People of Brown, a documentary marking the 50th anniversary of the Brown vs. the Board of Education desegregation case, received local, regional and national honors. In addition, he has won awards for the MPT series Hardworking Families.
"One of our slogans is 'TV Worth Watching.' I have worked in commercial television, and it has its place, but I often find myself tuning into what we're airing because it challenges conventional thinking and motivates me to go beyond what's comfortable," Robinson said. "Where else would you find the things we put on the air?"
To learn more about Maryland Public Television and its 50th anniversary, visit mpt.org/50th.