Rectifying Education Underfunding In Baltimore City Public Schools, Part III
Dr. Ken Morgan | 4/3/2020, 6 a.m.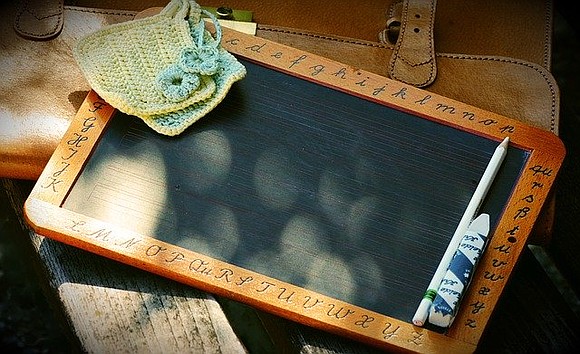 Many Kirwan funding supporters say that all students would have an equal chance to succeed with new Kirwan funding through the Blueprint for Maryland's Future. On a local Baltimore TV newscast, the chair of the Kirwan Commission, Dr. Brent Kirwan asked. "Are we going to be a state that invests in our young people and gives every kid in every ZIP code a chance to pursue the American dream?"
The Baltimore City Public Schools enrollment in 2019-2020 was 79,187. African Americans made up 76.6 percent. In 2015, the Needy Families, and Supplemental Nutrition Assistance program (SNAP) determined that 84 percent met the low-income criteria. Now, BCPS removed the requirements. The 55 percent reported is far underreported.

Every person interviewed thought increased funding for BCPS helped the city's historic education underfunding.
Contrary to Kirwan's comments, most contended it left out or did not consider or provided too little direction towards advancing student equality. "Kirwan funding is needed, and eventually everything has a dollar sign," said Diamonté Brown, president of the Baltimore Teachers Union. "There are fundamental skills that our students need to apply to life.
"Many of these things are not in the curriculum. They need to be able to write to fill out an application or to create a resume. You cannot have a P.E. teacher teach art. "The stifling status quo bureaucracy barrier remains unaddressed. BCPS district administration policies remain still too insensitive to educational and social student needs."Poor and working-class students with new funding will not generally have an equal chance to succeed as an upper-middle-class and wealthy student. You cannot model student values and administration management after business corporate values and beliefs. We have students, not commodities. More money is just the beginning." A BCPS teacher and former principal who wished to remain nameless spoke out. The teacher said: "They train students the values of the rich. They do not know their interest. Students think money determines all of what they do, and think it is okay. Schools are a training ground for society."
Students suffer cultural and social poverty through racism. It took away black teachers. Teachers and principals are mostly white now, 'the inner city teacher said. "There is no social or cultural connection, said the veteran teacher."
Kirwan only addresses money and supplies and equipment, according to the educator.
It does not address racist curriculum content. The curriculum says little or nothing about black resistance to racism.
On the standardized test, the question asked: Why did Macbeth turn red? Students said, "We do not turn red; we are black."The Algebra Project, a student-based group, is an ardent leader for Kirwan funding. It is a student-based group that fights for a first-rate BCPS education and the end to the school to prison pipeline. Jamal Jones, a co-executive director of the Algebra Project and former student member, said, "I do not know what it takes," when referring to the amount of Kirwan funding. "It is going in the right direction," he said. "The real question is what is done with the money."We need culture competency. We need an African, centered structured curriculum".When asked about the importance of Kirwan funding, Gillen replied, "It is necessary and owed, especially to African American students, but it is not sufficient in itself to change educational results.