How Do I Get My Child Prepared for School Amid COVID-19?
By Ursula V. Battle | 8/28/2020, 6 a.m.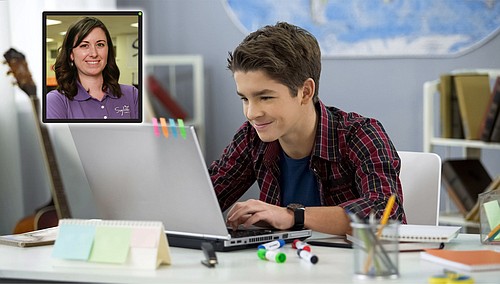 In-person, online, hybrid, and small groups are among the options school systems around the globe have weighed to best decide how to safely educate students amidst the COVID-19 pandemic. As decisions are being made, many parents are still uncertain about best practices when it comes to ensuring their children are prepared for what many consider to be the new education normal COVID-19 has ushered in.
Emily Levitt is Vice President of Education for Sylvan Learning, a K-12 supplemental and enrichment education company.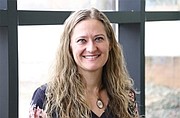 "This year, I think it will be a little harder to set up the feeling of a class," said Levitt who is also a mother of two. "Kids will have a hard time doing that virtually this year. This affects me as a mom too. I have a child going into the third grade, and another going to the fourth grade."
She added, "We are all in this together, and we will get through it. It's not ideal, but because we are all in it together, we can make up lost ground. There is a lot of anxiety around everything. We need grace and patience."
Sylvan has more than 750 points of presence across the globe, 5,000 school relationships, and has been in existence for over 40 years.
"My charge is to ensure that the education quality stays high for all of our students no matter where they are," she said. "That includes North America, Asia, and the Middle East."
Levitt talked about some of Sylvan's new offerings to help parents, educators, and students cope with the challenges presented by COVID-19.
"We have social distance groups, and are keeping them small with protocols in place," said Levitt. "Our teachers can help make sure students are logged-in to classes when they need to be, and that schoolwork is getting done and being handed in. The upside is that the children get their work done and it frees up parents to do their own jobs."
She said Sylvan is also assisting with pods, which are groups of students who learn together in homes under the tutelage of the children's parents or a hired teacher.
"We also started offering tutors for tutor pods up to four kids," she said. "If parents are looking for someone to take over, the teacher can do that for that pod."
She added, "We have also been approached by large corporations who want to add tutoring to their employees as an HR benefit. They want to form an arrangement with Sylvan to offer subsidized tutoring to their employees or offer discounted rates. Folks should ask their employers if they have a lower cost arrangement with us. They can also contact us directly."
Sylvan consists of franchised and corporate supplemental learning centers, which provide personalized instruction in reading, writing, mathematics, and other areas.
"Sylvan has seen a huge uptick in the number of calls we are getting from parents interested in our services," said Levitt. "For young kids, learning from a screen just is not appropriate. They have a harder time grasping the concept as opposed to being in person with someone. It's also harder to enforce class rules from a distance and easy for kids to hide in the crowd."