Soul'd out Saturday Blessing Bags
Rosa Pryor Trusty | 12/4/2020, 8:11 p.m.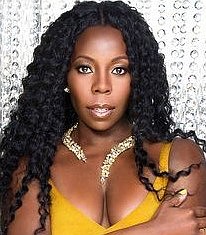 Hello everyone, I hope and pray that all of you who are in the sound of my written words are safe and health. "Shorty," my "Boo-Boo" and I are doing just fine. We are a little bored, and many of you may feel the same way. All I know for what I do to make a living— covering live entertainment in Maryland— is not working out too well for me. Because of the COVID-19, under no circumstances will I be going out to cover anything. I sure hope you understand that. But I do get a lot of invites and information about live entertainment still going on in spite of COVID-19. Look, I understand my musicians have to work and the venues have to make money in order to survive and keep their business going, but honey child let me tell you something, this stuff stinks! This disease is nothing to play with. So you do what you have to do, but my thoughts are "REST AT HOME IS BETTER THAN "REST IN PEACE" AND 6 FEET AWAY IS BETTER THAN 6 FEET UNDER"! I heard that somewhere and it fits for this occasion.
I will continue to give you the 411 on any and all entertainment events that come my way. Please do me a favor, keep your mask on and stay at least 6 feet from everyone unless they live with you.
I will start out by telling you about the "Soul'd Out Saturday-Blessing Bags 2020" that is happening at the Horseshoe Casino in Baltimore, GDL Italian by Giada, 1525 Russell Street. It is an event taking place on Saturday, December 19 at 10 a.m. at the Horseshoe Casino to make and give blessing bags to people suffering from homelessness. Volunteers will assemble hundreds of individual bags filled with a variety of personal care items to be distributed to the needy throughout Baltimore leading up to Christmas. Handing out a Blessing Bag to someone gives you a very real way to meet immediate needs by providing them with some basic supplies such as toiletries, water, food and warmth this holiday season. In order for this to be a huge success in this "Season of Giving," the hope is that they will collect many of the following items (travel sizes, when possible): body wash (no soap bars); shampoo; conditioner; lotion; deodorant; razors; combs; sanitizing wipes; hand warmers; chap stick; Emory boards; men's and women's socks; band aids; feminine care products; and tissues. Cash donations are accepted via PayPal at admin@cityfam.com. For more information, contact Morgan Kimmel at morgan@cityfam.com and tell him "Rambling Rose" told you.
First Friday kicks off in Highlandtown on December 4, 2020 for Art Walk starting at Thames and Broadway Streets featuring live music, art, demos, drink specials, tasty eats and a lot of fun. The theme for December is "Traditions." As always the Art Walk is free to attend, with drink and food specials at restaurants and bars. You can explore their unique array of shops, galleries, landmarks and murals on a self-guided walking tour.
Arch Social Club located 2426 Pennsylvania Avenue is hosting an event called "Arch Talks." it is about Art, History and Culture. It is a facilitated discussion, reparations performance- based dialogue on Saturday, December 5 for 6:30 p.m.-8:30 p.m. So take your art, your poems; your stories and join them with your mask on please. For more information, email Denise at Denisegriffin99@yahoo.com.
Until the next time, remember if you need me, call me at 410-833-9474. I'M MUSICALL YOURS.