Ravens continue to struggle with Covid-19 Outbreak
Tyler Hamilton | 12/4/2020, 6 a.m.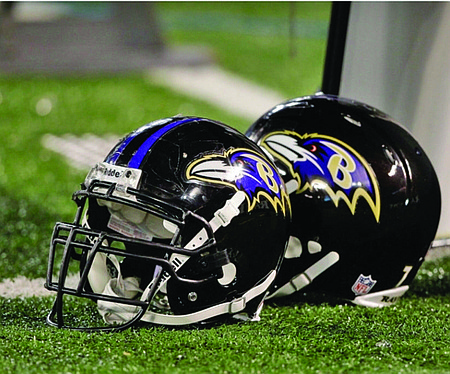 The Baltimore Ravens are dealing with the most extensive Covid-19 outbreak in NFL to date. In total, 22 Ravens players have been placed on the Reserve- COVID list since their Week 11 game against the Tennessee Titans. Not every player placed on the Reserve/Covid-19 list has tested positive. Some were deemed close contacts to others who tested positive so their time to self- quarantine isn't as long.
A player who is deemed as a high-risk close contact must self-quarantine for five days and continue to submit negative tests before returning to practice. Any player who tested positive for COVID-19 must self-quarantine for at least 10 days unless they are not showing signs and return two negative tests at least 24 hours apart.
The Ravens announced last Wednesday that they disciplined a staff member for "conduct surrounding the recent COVID-19 cases, which has affected players and staff." The staff member is reportedly a strength and conditioning coach who violated protocols that helped to contribute to outbreak.
The protocol violations include failing to report symptoms and not consistently wearing a mask or tracking device. Here is the list of players placed on the Reserve-COVID-19 list over the last week: RB Mark Ingram II; RB J.K. Dobbins, DT Brandon Williams; LB Pernell McPhee; DE Calais Campbell; G/C Patrick Mekaria; DE Jihad Ward; QB Lamar Jackson; FB Patrick Ricard; DT Justin Madubuike; LS Morgan Cox; OLB Jaylon Ferguson; G/T D.J. Fluker; G/T Will Holden; DT Broderick Washington; CB Tavon Young; CB Khalil Dorsey; TE Mark Andrews; CB
Terrell Bonds; OLB Matthew Judon; and WR Willie Snead IV The Ravens were originally scheduled to play the Pittsburgh Steelers on Thanksgiving Night but the game was moved due to positive COVID-19 tests from Ravens players. First the game was moved to Sunday then moved to Monday before it was pushed back to Tuesday and finally the afternoon of Wednesday, December 3.
The team has not been in their facility for almost a week before having a light walk-thru practice that was socially distant on Monday. Then, on Tuesday, the Ravens flew to Pittsburgh for their Wednesday game. While en route to Pittsburgh, two more personnel members tested positive.
One was a player and the other one was a team person. The NFL told the Ravens that people who received the positive tests were previously identified as potential positives and they weren't a threat for further spread. The two personnel members who tested positive were not a part of the group that traveled to Pittsburgh.
The Ravens weren't the only team that was impacted. The Steelers placed starting running back James Conner on the reserve/COVID-19 list. Conner reportedly tested positive and joined defensive end Stephon Tuitt; defensive tackle Isaiah Buggs; and offensive lineman Jerald Hawkins on the list.
The Ravens were short handed but put up a good fight against the Steelers in their 19-14 loss. Robert Griffin III stepped in for Lamar Jackson since he wasn't available for the game. Griffin struggled and was replaced by Trace McSorley, who found Marquise Brown for a 70-yard touchdown late in the game but it was just too little too late.