Seafood lovers, we have a challenge for you!
12/4/2020, 6 a.m.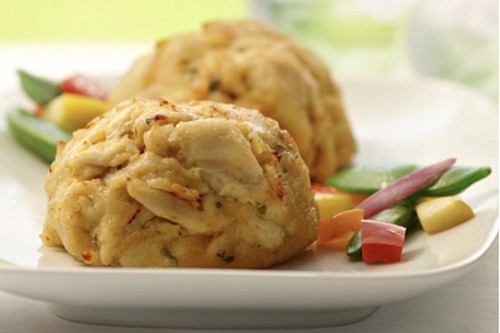 Baltimore— At Phillips Seafood, our signature Phillips products began as treasured family recipes, written by hand and passed down through the generations. Now we're inviting you to be part of the tradition.
Show us how Phillips inspires you to create new dishes! Submit your original seafood recipe featuring any Phillips product as the main ingredient for your chance to win $1000 in Phillips products and swag. Enter as many recipes as you like - just make sure each is your own original creation!
The Phillips Recipe Challenge will run now through December 31, 2020. Recipes will be judged on taste, ease in preparation, creativity of flavor combinations and clarity of cooking instructions. Enter using our recipe contest entry form on the Phillips website: phillipsfoods.com/recipe-challenge and don't forget to attach a photograph showing your recipe looking delicious!
In addition to our Grand Prize of $1000 in Phillips crabmeat, crab cakes, seafood appetizers, gourmet soups, gourmet entrées, and Phillips swag, we will also name a Giant and Martin's Retailer Winner, who will win a $250 gift card.
Be sure to check on Facebook.com/phillipsseafood where we'll be hosting weekly contests to give you a sneak peek of some recipe entries so far & the opportunity to win a Phillips Chef Pack featuring our 100th Anniversary cookbook, our sauces & seasonings, plus valuable Phillips product coupons.
From its roots on Maryland's Chesapeake Bay in 1914 to its worldwide seafood processing plants, Phillips Seafood is anchored in tradition and remains family owned and operated by the Phillips family. Renowned for award-wining crab cakes and an unwavering dedication to quality, Phillips Seafood has served millions of guests at its high-volume restaurants on the Eastern Seaboard and network of franchises in major airports. For more information, visit phillipsfoods.com.