It's Simple— People Should Receive the Care They Need When They Need It
Kathlyn Wee, CEO Community Plan of Maryland UnitedHealthcare | 12/11/2020, 6 a.m.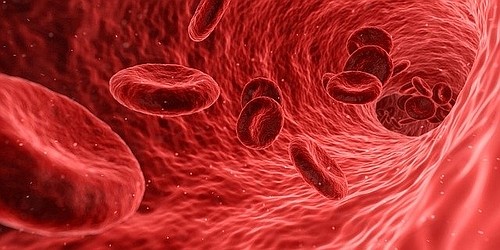 The need for affordable, reliable and accessible healthcare coverage is now more important than ever. State health insurance exchanges are increasingly critical given the impact of the COVID pandemic.
Hundreds of thousands of Americans have signed up for new plans in the last few months due to unemployment caused by the pandemic. For those that have lost their jobs, they shouldn't have to navigate the process of finding health coverage alone. I am reaching out on behalf of UnitedHealthcare, which recently re-entered the Maryland Health Benefit Exchange to offer insights on the impact of the pandemic on health coverage and people's health plan options.
Since mid-March, about 75,000 people have enrolled through Maryland Health Connection (MHC), the state-based health insurance marketplace, during a special enrollment period set up in response to the coronavirus public health emergency. One of every six Marylanders, receive their health coverage through MHC. Now, the MHC is open for enrollment for anyone who needs coverage through January 2021.
Unemployment insurance claims in Maryland nearly doubled as of October 3, according to data released by the Maryland Department of Labor. This increase of unemployment claims means that there are more people who lost their jobs and need health insurance options.
For many, navigating the health insurance exchange market can seem complex and confusing. It's important that the market is easy to navigate, and people are able to find plans that fit their needs, whether they are single and have grown out of their parents' plans or have a family.
It's simple— people should get the care they need when they need it. Everyone deserves affordable coverage along with expert guidance and support.
As the COVID-19 pandemic rages on, the last thing Marylanders should be worried about is health insurance to pay for preventive care or medical care they need now. We should all have plans that are affordable, easy to understand and give us access to preventative and flexible care. Please visit the Maryland Health Connection at https://www.marylandhealthconnection.gov/ if you need coverage.
Kathlyn Wee is the Chief Executive Officer of the UnitedHealthcare Community Plan of Maryland. Prior to this role, Kathlyn was the Senior Vice President of Business Development for Optum State Government Solutions, leading its national growth strategy for technology and business capabilities that Optum offers to states. Before joining UnitedHealth Group, she served as a staff member to the leadership of the Maryland Medicaid Agency.