'I'm Ready' Looks To Foster Communication About Teen Dating
Ursula V. Battle | 2/14/2020, 6 a.m.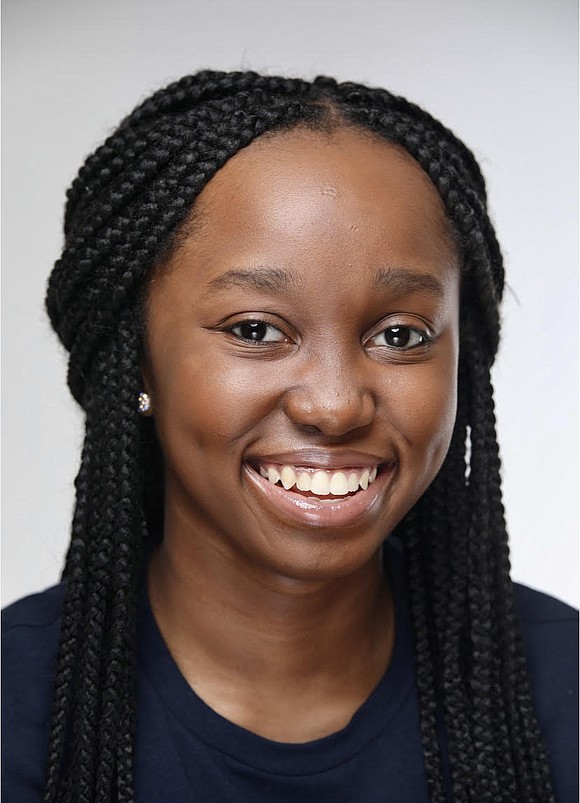 Maya considering the fact that she is 15 and working on a production," said Princess. "To be able to follow your dreams like she does is amazing and impressive. Maya seems very courageous and confident in her work, so I'm sure this production is going to be gold. She is a great actress and very inspirational."
Maya is also starring in an upcoming film "Indigo Child." In addition to writing scripts and acting, Maya is also an author and motivational speaker. Her second children's book "Magic the Green Pillow," is scheduled to be released in the fall.

The high school sophomore also finds time to speak to children and adults about the importance of balancing work and play in their lives. She volunteers at various children's hospitals, food pantries and organizations, which include the YMCA, Boys & Girls Club, and the Ronald McDonald Charity House. She also plays high school sports and the cello. Maya recently launched her new tee shirt line titled "Conversating Before Dating." "The tee shirts are just another
reminder to conversate before dating," said the Washington, D.C. native. "I
designed it. The tee shirts are really cool." Maya provided a 'shot' of her future plans.

"I love writing," she said. "I am also looking to submit the film to various film festivals. If all goes well, I am looking to extend it into a longer film."

Maya recently launched a crowdfunding campaign to raise money to help fund the film. "Any contributions would be greatly appreciated," said Maya. "I'm grateful for this opportunity."
Maya says she is still seeking extras for her film. If you are interested in submitting a headshot or resume, send it to shootingfscasting@gmail.com.
To learn more about Maya or to contribute to her campaign, visit her website www.mjaip.com.